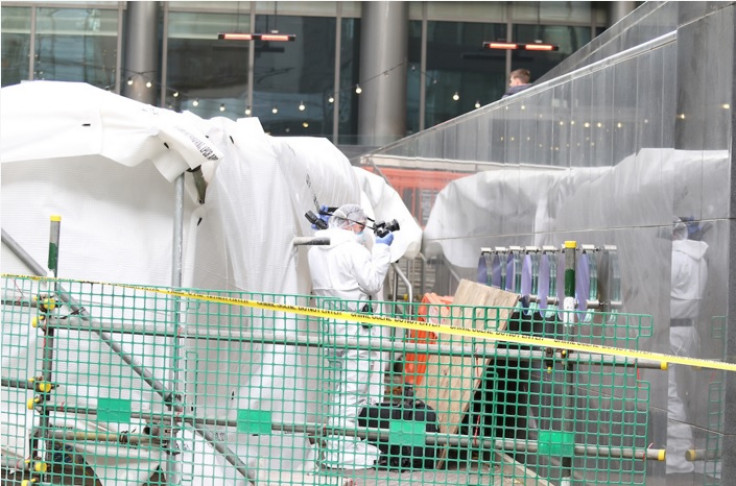 Three men are being questioned by Greater Manchester Police after a 44-year-old man was raped near the city's Gay Village. Shortly after 4am on Tuesday (10 November) police received a report that a man was raped and robbed on Bloom Street in Manchester city centre.
Two men, aged 18, and another, aged 21, were detained on suspicion of rape and robbery and have been taken into custody for questioning. An area of Piccadilly Place was also cordoned off. Police officers were at the scene throughout the morning today carrying out investigations at the scene, where a forensics tent had been put in place.
The attack comes days after a 21-year-old man was raped near Rochdale Town Hall by someone he recognised. At around 5am on Saturday (7 November) the victim was raped near to the fountain in the memorial garden behind the hall. The man was out with friends and encountered the offender in several bars in the town centre.
The victim was followed outside by the man when he left one of the bars for a cigarette. The men then walked together to the crime scene. After the attack the victim made his way back to his friends on Fleece Street but the suspect followed the victim back to the bar, there was then an argument in the street. The offender was chased by one of the victim's friends along Fleece Street before being lost.
The offender is described as olive skinned, muscular build and in his late 20s/early 30s, around 5ft 8in with short curly dark hair. He was wearing dark clothing.
Detective Inspector Rebecca Duggan from GMP's Serious Sexual Offences Unit said: "This was an appalling attack on a man as he was enjoying a night out. The victim has been left traumatised by the attack and we will continue to provide support. We are taking this incident incredibly seriously and are appealing to anyone who may know anything or have seen the incident. You may think your information is trivial but it could be very important to our investigation."