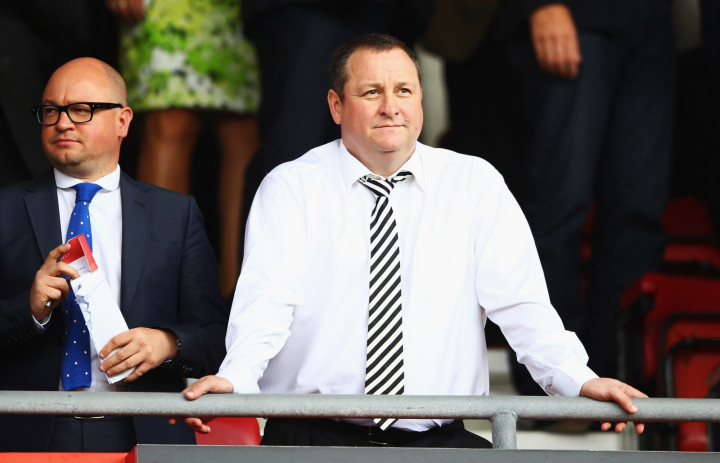 As Mike Ashley continues to flirt with Rangers Football Club in sight of its current love Newcastle United, the Sports Direct owner has been accused of showing a lack of respect for his current team.
However, showing a lack of respect isn't the worst thing that football club owners have done.
IBTimes UK takes a look at some of football's more controversial club owners.
"I'm No Villain"
Cardiff City owner Vincent Tan is a man who, unlike the likes of Roman Abramovic, enjoys being in the spotlight.
He first fell out with the Welsh team's fans when he changed the clubs colours from blue to red, essentially wiping away a part of their history.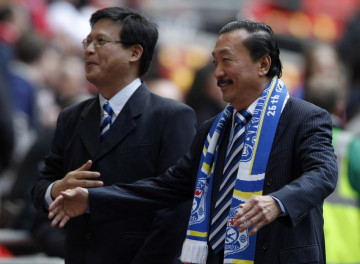 The fans soon forgave him however when, with the help of his funds, then manager Malky Mackay guided the team to the Premier League for the first time in their history.
Any traces of likeability were eradicated once more when he dismissed Mackay barely half way through their first campaign in the top flight.
He faced a backlash over his decision, but hit back by stating that he is not a villain, before accusing the British media of racism.
"The British press is unfair," he said. "Maybe because we didn't tell our side of the story that well. When the time is right, I will tell my story. Sometimes the British press is maybe a little bit racist."
However, his decision was vindicated when it was revealed that Mackay had been sending racist, homophobic and sexist texts to his colleagues.
This only proved to inflate Tan's ego even further though, saying that Mackay played only a small part in getting Cardiff promoted and that it was his money that got them up. Fair point? Maybe...
"Maybe they should meet a poor owner, then they would know. Try to get promoted without any money, then they would know," he said regarding the Cardiff fans.
The Gil-lotine
In the 16 years that Jesus Gil y Gil was in charge of current Spanish champions Atletico Madrid, he chopped an incredible 38 managers.
He was obsessed with winning La Liga and in 1996, nine years after he took control of the club, he got his wish when manager Radomir Anitc delivered the league and cup double. Their first league title in 19 years.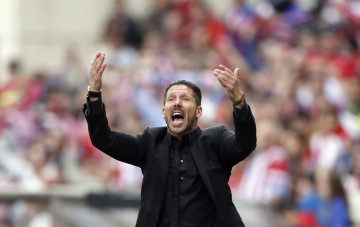 Such was Gil's ruthlessness that just two years later after a poor run of results and a stall in their relationship, Antic was out of the job. He was later employed, and sacked, two more times as Atletico manager under Gil's watch.
Other high profile managers that came and went under Gil included Claudio Ranieri, Ron Atkinson, and World Cup winning coach Luis Aragones – twice.
However, the low point came when he closed down the Atletico Madrid youth academy in 1992 as he thought it was 'pointless'.
Ironically, a young Spanish striker by the name of Raul was part of that youth academy who, after the closure of his then base camp, moved to Atletico's fierce cross town rivals, Real Madrid, where he went on to achieve legendary status, winning 16 trophies in the process – more than Gil could have dreamed of.
Smash and Grab
Italian football clubs have had their fair share of dodgy owners, not least AC Milan with Silvio Berlusconi, but Perugia suffered the most when Italian businessman Luciano Guacci took control.
Not only did Guacci sign Colonel Gaddaffi's son Saadi for a season in 2003, he made it his goal to have a woman play in his team. While his determination for equality was admirable, his logic was nonsensical.
However, this equality that Guacci portrayed quickly unravelled in 2002. Two years prior to this, he had signed South Korean striker Ahn Jung-hwan.
The relationship between the club and Jung-hwan vanished instantly when the player scored the goal for South Korea that knocked Italy out of the 2002 World Cup.
"I have no intention of paying a salary to someone who has ruined Italian football," Guacci was quoted as saying.
In 2005, Perugia went into bankruptcy. Italian officials began an investigation on him and his two sons, but Guacci made a quick escape.
He ran to the Domican Republic to escape any jail time, where he hid for four years. He returned in 2009 however and was given a three-year suspended sentence.
The Glazers
The Glazer family began their ownership of Manchester United in acrimonious fashion when they purchased the club for £790m.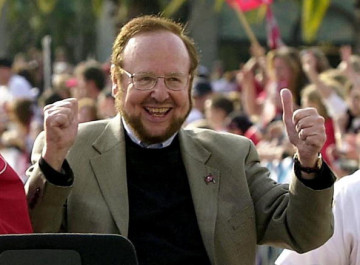 Even Ferguson's endorsement was not enough for vast swathes of United's supporters, who castigated Malcolm Glazer, the head of the family, for loading debt onto the club through his hostile takeover. Glazer had to borrow up to £500m to complete his purchase, and the deal transformed United from football's most profitable club into its most deeply indebted.
Even before Glazer made his move in the spring of 2005, club supporters had burned effigies of him in the street and shouted that they were going to kill him. Then, when Glazer's sons arrived at Old Trafford shortly after the deal, they mounted a vicious demonstration that forced the new owners to flee in a police fan. A small group of fans even renounced all ties with the club, going off to form a new non-league team, FC United of Manchester, in protest.