A Manchester United hooligan has been jailed for racially abusing Manchester City star Raheem Sterling before kicking him four times in an "appalling and unprovoked" attack.
Sterling was said to have been left "completely shocked" after being abused outside City's training ground before he scored two goals as the Citizens defeated Tottenham Hotspur 4-1 on Saturday (16 December).
Karl Anderson, 29, who has a history of football-related violence launched at the 23-year-old winger on Clayton Lane, Manchester, as the player waited to enter the training ground, at the Etihad complex.
Anderson was sentenced to 16 weeks imprisonment after pleading guilty to racially aggravated common assault at Manchester and Salford Magistrates Court on Wednesday (20 December).
In a statement, Sterling said: "I didn't think this type of behaviour still happened in this country in this day and age."
The court was shown CCTV of Anderson driving his white van alongside Sterling's vehicle as the England player waited to get into the training ground.
The footage showed both men leave their cars and Anderson walking towards Sterling. Magistrates were told that Anderson, who had been in the vehicle with his partner, began shouting.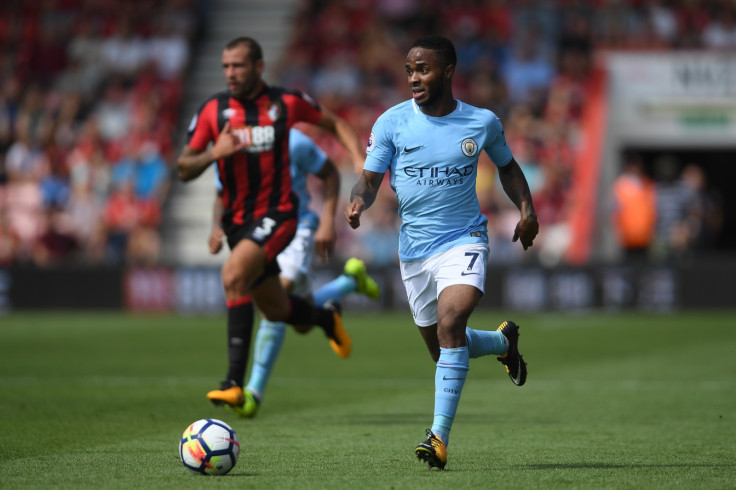 Prosecutors said Anderson, of Ancoats, Manchester, shouted "you black scouse c***" and "I hope your mother and child wake up dead in the morning, you n*****."
Carl Miles, prosecuting, said: "He approaches Mr Sterling and can be seen to be bouncing on the balls of his feet. He sets out kicking Mr Sterling to the legs on four occasions."
Magistrates were told that Sterling's left hamstring was sore after the attack. "He is a professional footballer. His legs are important for his job," Miles added according to the Guardian.
Chairman of the bench Diana Webb-Hobson said his was an "entirely unprovoked attack" whilst sentencing.
She said: "The personal statement was very moving, we find injury was sustained. Your previous record was appalling, you don't seem to learn anything, do you?"
The court was told Anderson, who smiled during sentencing, had 25 previous convictions for 37 offences.
His previous convictions included throwing a flare at a police officer during a football match and he was handed a football banning order for violent disorder at an FA Cup fixture with Sheffield United in January.
Defending Anderson John Black said his client lost his temper with Sterling after his girlfriend asked him to request an autograph and he was sorry for his actions.
Anderson was ordered to pay £100 compensation and a £115 victim surcharge.