The future of Dimitar Berbatov could be cleared up in a matter of days, with his agent confirming that talks are taking place over an exit from Manchester United.
Berbatov has suffered from very limited game time over the last season, and the striker is clearly not in Sir Alex Ferguson's plans for the current campaign, with the Scot openly admitting that he believes the strike team of Javier Hernandez, Danny Welbeck, Wayne Rooney and Robin van Persie will be the future of the club.
And as deadline day edges closer, Emil Danchev has told ilsussidiario.net that he believes there will new information over the Bulgaria international's future very soon.
"In a few days we will know the player's future," he said. "I try to never give much weight to the news coming from the press.
"Fiorentina and Inter Milan interested in Berbatov? You just have to ask them directly."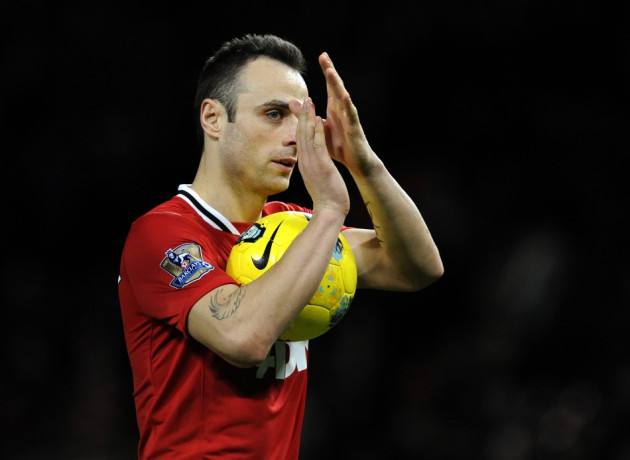 United will no doubt be looking to cash in on the star, who came close to breaking their transfer record when he made the shock move to Old Trafford four years ago.
Ferguson fought hard to bring Berbatov to his club, with the situation coming to an ugly head on deadline day as he forced through a move against Harry Redknapp and Daniel Levy's wishes.
But the striker's run at United only seemed to be successful for two seasons, and despite being a joint golden boot winner in 2010 with Carlos Tevez, he struggled for game time amidst the rise of Hernandez.
The Mexico international's ability to play effectively alongside Rooney made him appear a better choice than Berbatov, and for the past year the striker has been used for a handful of games.
And with deadline day a matter of days away, Berbatov will be hoping that he doesn't spend another season on the sidelines, even if it is for Manchester United.