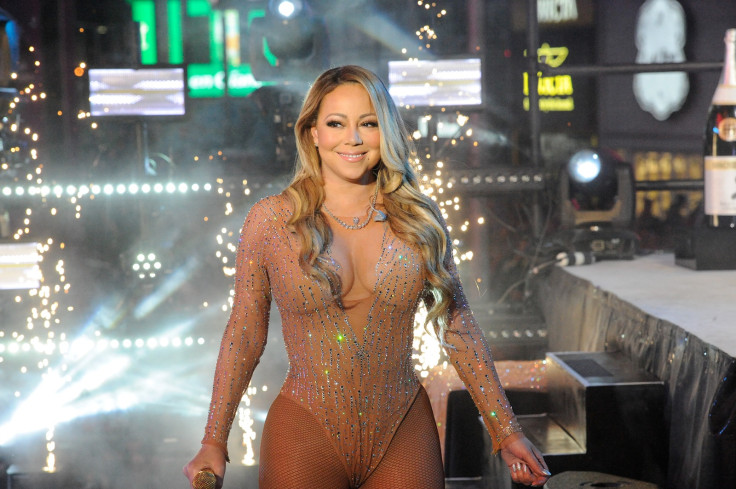 Fans of Mariah Carey know she has a curvy body, but of late the pop star has been severally criticised by her admirers for gaining weight. And now according to a new report, the Grammy winner has installed "skinny" mirror all over her house that makes her look 20 pounds lighter.
A source allegedly told InTouch Weekly, "She loves them and spends hours looking at her reflection." This comes after the singer was recently attacked for flaunting a much fuller figure at a concert in Las Vegas.
Revealing that Carey is in denial about her weight, the source added, "[Mariah] has been in a much better mood" since the mirrors were installed. The insider went on to claim that the 48-year-old diva winner is "very much in denial about her weight right now."
Mariah's weight is obviously a touchy subject and her entourage knows to never bring it up around her. A source earlier revealed to InTouch Magazine, "No one on her team would dare tell her that an outfit is too snug or that she should lay off the late-night cocktails, sweets and refrigerator raids. If they did, they'd be looking for a new job."
Earlier in August, the mum-of-two faced backlash for posing topless for the Las Vegas special edition of Paper magazine, alongside singer and actress Jennifer Lopez. Carey flaunted her famous curves wearing nothing but a statement necklace and fishnet stockings.
Fans had then accused her of photoshopping, as other pictures from the concert featured Carey in a much hefty figure. One user wrote, "They photoshopped your stomach within an inch of your life."
"This body is too fake," said another user. "I never comment about photoshopping! But this here! If you know Mariah you know she thicker than a snicker these days! This is overtly obvious photoshopping. Totally takes away from her rather than add to who she is," another comment reads.
IBTimes UK has reached out to Carey's representatives for a comment and is awaiting their response.