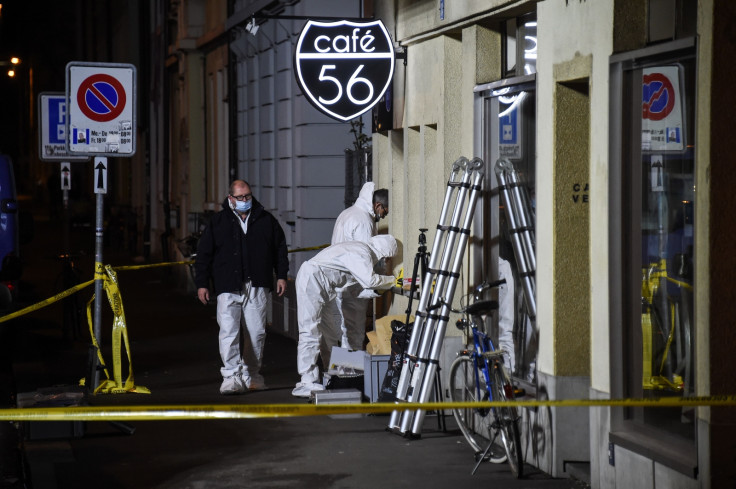 Two people have been shot dead in a café in Switzerland, police have said.
The shooting is said to have taken place in the north western city of Basel on Thursday (9 March) at around 8.15pm local time (7.15pm GMT). Swiss police are currently trying to track the suspects.
Another person is badly wounded, according to reports.
"Two men came into Café 56 and fired several rounds of shots," police said in a statement seen by AFP.
"Two customers were killed. Another is in a critical condition."
The suspects were on the run following the shooting, according to police, who said they had headed in the direction of the railway station after the attack.
"The reason behind the attack is not yet known and will be investigated," the Basel prosecutor's office said in a statement.
A bullet hole was visible in one of the windows of the small café, located in a quiet neighbourhood.
Police have asked anyone with information regarding the incident to come forward.
The road next to the establishment has been cordoned off and traffic redirected. The café itself was surrounded by police officers as they carried out forensic investigations.