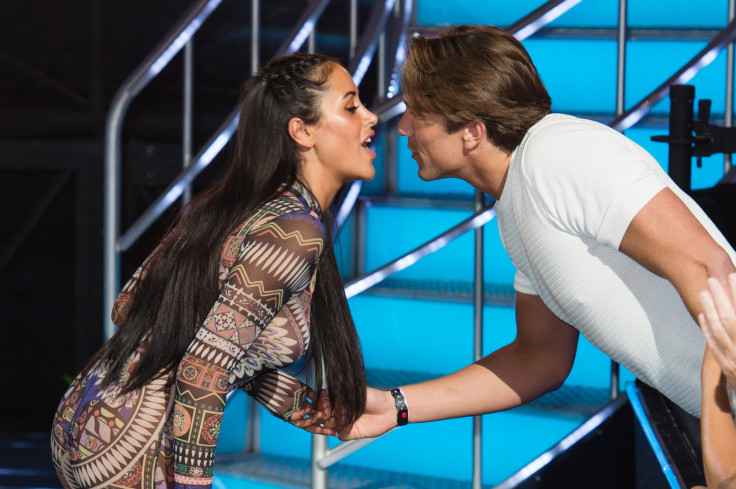 Geordie Shore star Marnie Simpson has revealed how she slept with ex-boyfriend Lewis Bloor in the Big Brother house.
The reality television star previously confirmed she and Bloor had slept together while in the camera-laden Hertfordshire mansion.
Simpson, 25, reflected on her troublesome romance and explained how the former couple managed to get intimate without anyone noticing.
She told Rylan Clark-Neal on Big Brother's Bit On The Side: "You've just got to be really really quiet."
Admitting to where they had got down to business, she added: "I think it was in the bedroom AND the shower."
"I think they didn't want to put it out there. We were so sneaky. I was shocked to come out and find it but I genuinely think that on Big Brother I was one of their favourites. I watched it back and I got away with so much," Simpson continued.
Simpson and Bloor's relationship made headlines earlier this year after the former Towie star allegedly slept with another girl in a hotel the couple were holidaying in.
She recently slammed him in her Star magazine column by claiming that no one knows what really happened between them. She wrote: "Let's just say if people knew the truth of what's gone on and how Lewis has treated me, it would ruin him. But I couldn't do that to him, even though he deserves it. Karma will do my dirty work for me."
Bloor shared his side of the story to The Sun, explaining why he was disloyal to his girlfriend. He said: "We'd been out in Barcelona and I couldn't sleep, Marnie was asleep in the hotel, and I'm thinking, 'F*** this, I don't wanna be in this relationship.'
"So I went down to the beach and at 5am as the sun was coming up there were a couple of girls down there who I got talking to and I ended up kissing one of them.
"We went back to their room to have a little party, we ended up kissing in bed but that was it, anything about us 'almost having sex' is rubbish."