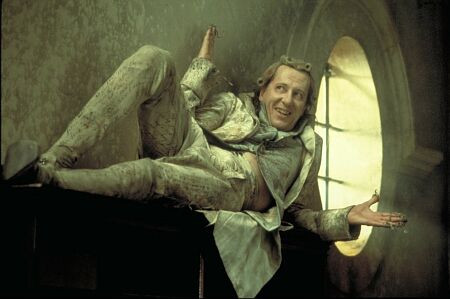 A new Paris exhibition is to celebrate the life of the Marquis de Sade on the bicentenary of his death.
The Marquis de Sade, the 19th-century writer who gave the world the word "sadist", will be given a character makeover and portrayed as a romantic, loving husband by a descendant of de Sade, the Count Hughes de Sade.
The original Marquis de Sade died in a lunatic asylum in 1814, imprisoned for a variety of crimes including abusing prostitutes, sodomy and blasphemy.
Hughes was ashamed of his notorious relative. "People would smile when they heard my name; I didn't know why," he told The Sunday Times.
However, he was intrigued to discover more about his family history and started researching archives that were sealed and hidden behind a wall in the library of the family's home in the Champagne district, east of Paris.
He was astonished to find stacks of letters in big wicker trunks. Hughes says: "The letters weren't shocking, they were extraordinary. They showed Sade was no monster, but humane. He was excessive in everything, charming with his wife, angry with his accountant and he loved pleasure in all its forms."
However, Gonzague Saint Bris, a historian who has recently published a book on de Sade, the Angel of Shadows, says his novels were "scandalous, hateful – diabolical – I suffered reading them all."
Sade's castle in Provence, now owned by fashion designer Pierre Cardin, is a tourist attraction, drawing over 40,000 visitors last year.
Hughes hopes the Bibliotheque Nationale, the French national library, will purchase the manuscript of Sade's most notorious work, The 120 Days of Sodom, which he wrote while imprisoned in the Bastille. Sade called it: "the most impure tale that has ever been told since our world began." The book is now worth around £4m.
The novel tells the story of four men, who wish to experience in sexual gratification including necrophilia, murder and bestiality. They seal themselves away for four months in a castle with a harem of 46 victims, mostly young male and female teenagers, and engage four female brothel keepers to tell the stories of their lives and adventures.
The American feminist writer Andrea Dworkin branded it a "vile" story written by a woman-hating pornographer.
Watch the film trailer of Quills, inspired by the life and work of the Marquis de Sade.