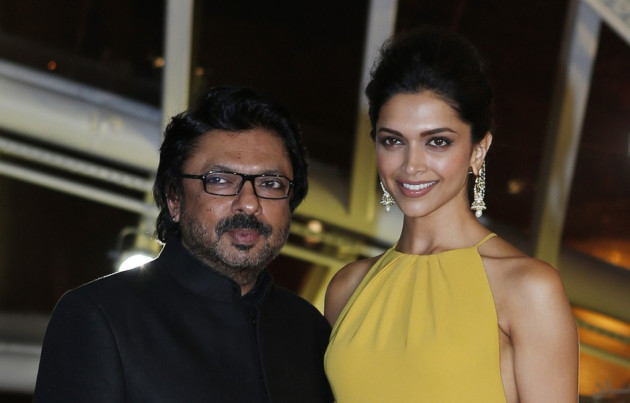 The 2013 Marrakech International Film Festival, currently in its 13th edition, has ended with the awards ceremony night in Morocco.
Jury Feature films and Bollywood director Sanjay Leela Bhansali's film Ram Leela, a modern version of Romeo and Juliet, marked the opening of the Marrakech International Film Festival.
The nine-day annual film festival saw the French film fraternity to the fore while renowned film personalities from around the world also attended.
Besides showcasing over 110 national and international films, the film festival paid tributes to American actress Sharon Stone, French actress Juliette Binoche, Moroccan actor Mohamed Khouyi and Argentine director Fernando Solanas for their remarkable contributions to cinema.
Winners' List
Award winners were chosen from the 15 international feature films in the competition on the closing night gala.
Alicia Vikander won the Best Performance by an Actress award for the film Hotell by Lisa Langseth (Sweden). Didier Michon and Slimane Dazi won the best actor award for the film Fevers (Fièvres) by Hicham Ayouch (France & Morocco).
For full winner list, click here.
Bollywood in Marrakech
To be at the Marrakech film festival has lately become a trend for Bollywood actors and actresses and the 2013 festival was no exception.
Ram Leela's lead actress Deepika Padukone graced the festival as hundreds of local Bollywood fans gathered to catch a glimpse of the actress. The 27-year-old Padukone braved the biting cold with poise in a mustard gown. She was accompanied by Bhansali.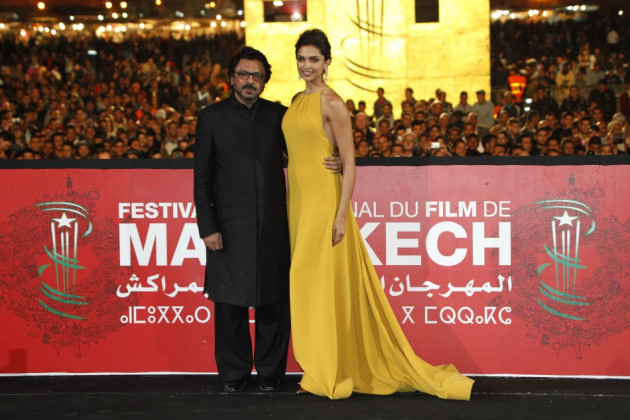 Red carpet poses
As is with any film festival, the one at Marrakech too staged a head-turning red carpet show with actresses putting their fashion foot forward in some of their most stylish ensembles.
US actress Patricia Clarkson stunned in a vibrant yellow gown, while Sharon Stone picked her award in a black mermaid gown. Others who wowed in black gowns were French actress Sarah Kazemy and Belgian actress Marie Gillain.
Have a look at the red carpet photos from the film festival: