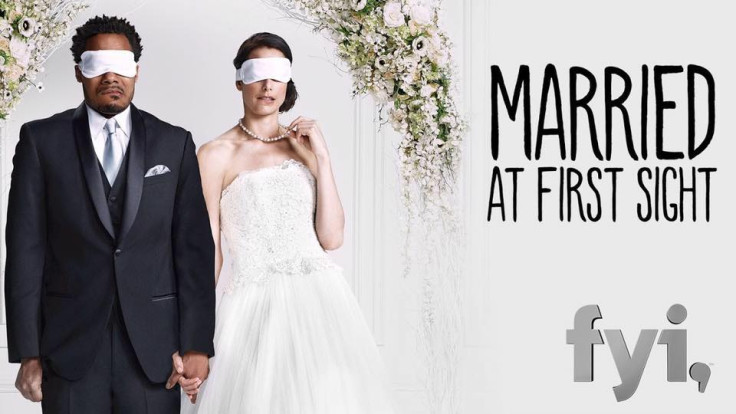 Married At First Sight returns with a brand new episode on FYI on Tuesday (27 September) and if the trailer for the upcoming episode is any indication, things are going to get ugly between Nick Pendergrast and Sonia Granados. The show will air its season 4 episode 10 this week, which is titled Naked Truth.
Click here to watch the episode live online on the official website of the network. The fourth episode of the reality TV series will air at 8.30pm EST.
The official synopsis for the upcoming episode teases some major secrets spilling as couples try and tackle their issues amid a blossoming relationship. However, not every pair will have rose-tinted experiences during their experimental journey, as some lock horns over various issues.
As the show proceeds further, it seems another couple's relationship might bite the dust. In a trailer for the upcoming episode Nick and Sonia's marriage appears to be heading towards a hard phase as the vacation-rental manager seeks a "Get Out of Jail Free card".
"[My] attraction [toward her] has dwindled from the beginning, and it's not something that she's done," Nick is seen explaining to Pastor Calvin Roberson. "I don't think she's ugly by any means. We're married, but do I feel like I'm a husband? I want to feel that way with someone".
However, when the pastor asked if Nick thinks he should get a "free pass" as it's not a traditional marriage, he said, "I get at least one Get Out of Jail Free card. How am I supposed to support her emotionally if I don't even know how to do that yet?"
To catch up on the relationship drama of the couples involved, watch Married At First Sight on FYI.