Married At First Sight's Jamie Otis talks bittersweet moment of revealing pregnancy to Doug Hehner
The couple lost their firstborn in July last year after a miscarriage.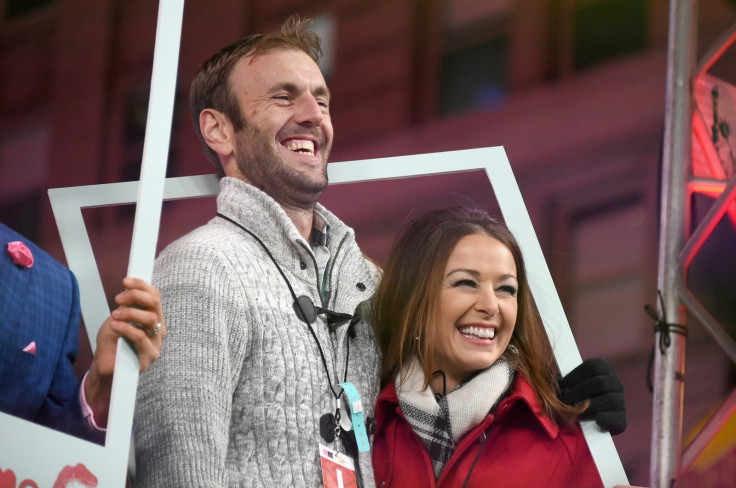 Jamie Otis of Married At First Sight is expecting a baby along with husband Doug Hehner and the joyous news comes less than six months after the reality TV star lost her first child following a miscarriage.
The couple's pregnancy seems to be no less than a miracle, as Otis learned that she was expecting once again on 20 December – the date they were expecting the birth of their son.
"Doug and I have been praying and not so patiently waiting to have our rainbow baby since we lost our first born, Johnathan Edward, in July 2016," the soon-to-be mother told People. "We are feeling so blessed and truly thankful for this little miracle growing inside of me."
The mother-to-be revealed the bittersweet moment when she revealed the news to her husband with a framed photograph of them.
"We just cried and laid in bed crying happy tears and sad tears," Otis said. "It was so bittersweet. We were thinking about Johnathan and the new baby in my belly. It was almost too much to take in all in one day."
The 30-year-old Bachelor alum shared the baby's news on Instagram along with an adorable picture, where Otis is holding a sonogram and Hehner has his arms wrapped around her swollen belly. The couple further emphasised every positive with a string of rainbow balloons' decoration in the picture.
"Our sweet Baby Hehner is due this August," Otis announced on social media as she remembered Johnathan in a touching tribute. "We love him so much and are so happy to know he's looking down from Heaven taking care of his little sister/brother," the mother-to-be wrote.
The joyous news comes less than a year after the couple lost their first baby in July. Otis is now 11 weeks pregnant.
"They want to empower women to share their good news earlier than the politically correct 3-month marker. They want their story to inspire others to not be scared to come out with their news even in the first trimester, and not have society dictate a safe time to make baby announcements," a source was quoted as saying.
© Copyright IBTimes 2023. All rights reserved.