A hunger strike by Palestinian inmates held in Israeli jails has entered its fifth week. Around 1,100 prisoners began the strike on 17 April, calling for the improvement of what they claim are poor detention conditions. There are an estimated 6,500 Palestinian inmates in Israeli jails.
While hunger strikes have occurred in the past, this has been deemed as one of the largest. The strike is heightening tensions between Palestinians and the Israeli government which has called it "politically motivated".
Here is what we know about the strike and how Israel and the international community have reacted.
Why are prisoners protesting ?
Prisoners, believed to have been consuming only water and salt, are calling for the improvement of what they say are poor living conditions in prisons across Israel.
Among other demands, protesters want increased family visits, access to medical care and better transportation during transfers between prisons and courts.
Inmates are also protesting against the practice of solitary confinement. They also claim they are being detained without trial, a practice known as "administrative detention".
Rights group Amnesty International has claimed administrative detention in Israel mainly involves people from the Palestinian territories. Israel maintains the practice is necessary to prevent suspects from carrying out possible attacks on civilians.
Amnesty International said in April, ahead of the planned mass hunger strike: "Israel's decades-long policy of detaining Palestinians from the occupied West Bank and Gaza in prisons inside Israel and depriving them of regular family visits is not only cruel but also a blatant violation of international law." The United Nations (UN) has made similar claims.
It is believed the hunger strike began at Hadarim prison, central Israel, and later spread to other detention facilities.
What is the Pizza Hut controversy linked to the Palestinian hunger strike?
American restaurant chain Pizza Hut has come under fire for a Facebook advert that critics have claimed mocks the ongoing hunger strike.
The ad, which has now been deleted, appeared to show a retouched frame of a video purportedly showing prisoner Marwan Barghouti eating in his cell. The doctored screenshot shows a Pizza Hut box in Barghouti 's cell with the caption: "If you're going to break the strike, isn't pizza better?"
Following outrage on social media, the company issued an apology on Facebook: "Pizza Hut International apologises for any offence caused by a recent post on Pizza Hut Israel's Facebook page.
"It was completely inappropriate and does not reflect the values of our brand. The local franchisee in the country removed it immediately and the relationship with the agency that posted it was terminated, and we truly regret any hurt this may have caused."
Who is

Marwan

Barghouti

?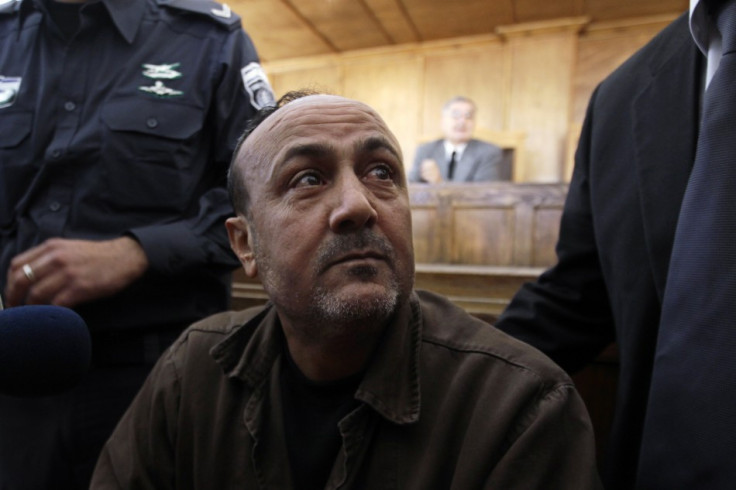 The hunger strike was called by Marwan Barghouti, who is described as "the most high-profile Palestinian in Israeli detention".
In 2004, an Israeli court convicted Barghouti for the murder of at least five Israelis during the Second Intifada (2000-2005), a Palestinian armed uprising against the state of Israel. He is serving several life terms.
Barghouti, largely unknown before his arrest in 2002, is now regarded as a possible successor of Mahmoud Abbas, president of the Palestinian Territories.
Barghouti was the leader of Tanzim, a paramilitary offshoot of Palestinian national political party Fatah, and a member of the multi-party Palestine Liberation Organization (PLO).
Israel has accused Fatah, founded by late Palestinian leader Yasser Arafat in the 1950's, of carrying out terror attacks against civilians. The organisation has been linked to militant groups.
There have been calls to release Barghouti. However, Israel has rejected such calls, arguing it will not negotiate with "terrorists".
How are people reacting to the hunger strike?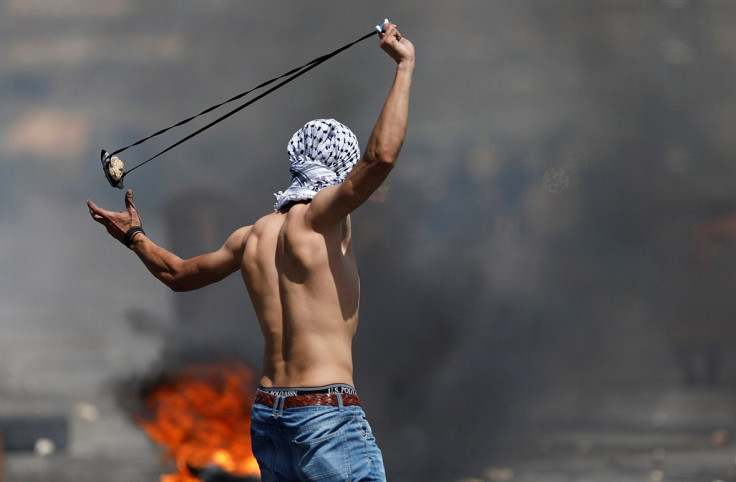 Both the Israeli embassy in London and the country's public security ministry have not responded to a request for a comment on the strike and demands put forward by the prisoners.
However, Gilad Erdan, Israel's public security minister, deemed the strike politically motivated. "This strike was never about the conditions of the convicted terrorist – their conditions meet international standards and law. It is only about Marwan Barghouti's desire to gain political power and position himself to replace Abu Mazen [Abbas]," he was quoted by Sky News as saying.
Erdan also claimed Barghouti secretly consumed cookies and chocolate bars after footage reportedly showing the inmate eating in his cell emerged earlier this month.
"[Barghouti] lied to the Palestinian public when he claimed to be striking," Erdan was quoted as saying on 9 May. "Israel will not give in to extortion and pressure from terrorists."
However, Barghouti denied the allegations and accused Israeli authorities of blackmailing him with the video. His wife, Fadwa, claimed the footage aims to discredit her husband and said the video may have been taken in 2004, Reuters said.
When the strike began, a spokesman for the Israeli prison service confirmed around 1,100 people had declared their plans to go on a hunger strike from various prisons. However, the spokesperson stressed that the prison service would not negotiate with those taking part.
"The prisons service has started taking disciplinary measures against the strikers and in addition a number of prisoners have been transferred to separate wings," he said. "It is to be emphasised that the [prison service] does not negotiate with prisoners."
Force-feeding
In 2015, Israel introduced a force-feeding law, enabling the authorities to feed prisoners who are on hunger strike against their will.
However, the Israel Medical Association (IMA) banned its members from carrying out the treatment, deemed inhumane. Force-feeding is considered a violation of human rights.
Earlier this month, the Israeli Health Ministry (IHM) ordered doctors who refuse to force-feed striking Palestinian prisoners to find other physicians to carry out the practice.
President Abbas expressed concern over the health of the fasting inmates and called on Israel to act. "I am afraid some unfortunate things could happen to those prisoners which may complicate things further, therefore, I urge the Israeli government to accept their humanitarian demands," he said during a news conference in Ramallah, Reuters reported.
Palestinian protesters holding rallies in support of the prisoners clashed with Israeli security forces on 18 April and 11 May. At least two Palestinians were wounded by rubber bullets and evacuated on stretchers, AFP said on 11 May.
The Fatah Central Committee, regarded as Fatah' s top decision-making body, has called for all its members held in Israeli prisons to join the hunger strike, Israeli newspaper Haaretz reported.
The UN said in April it was aware of the strike and was watching it closely.