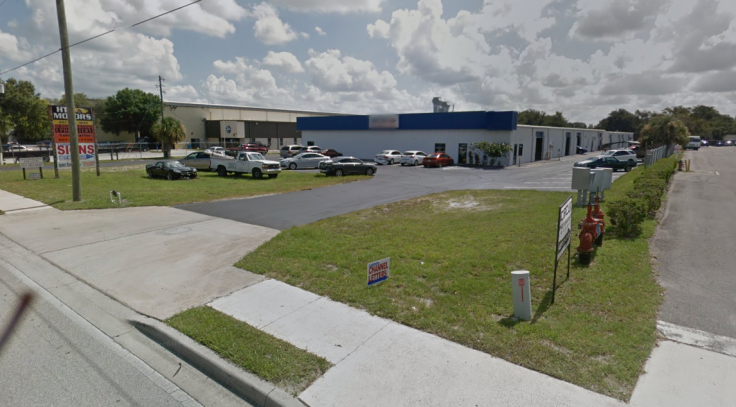 Four people have been killed at a business in Florida by a former employee, who then turned the gun on himself.
The sheriff's department received a call at just after 8am local time reportingan "active shooter situation" at Fiamma Inc, which makes accessories for camper vans, in Orange County.
Deputies arrived on the scene to find three dead men, which included the 45-year-old attacker, and a dead woman.
A fourth man died in hospital. Seven people survived the attack.
Sheriff Jerry Demming said the man had been an employee at Fiamma until April of this year, when he was fired.
Demming added the man had been the subject of a police call to the same premises three years ago in connection with an alleged battery.
The man was not charged on that occasion but had a criminal record that included marijuana possession, DUI, and battery.
"There is no indication he is a a member of a subversive organisation or a terrorist organisation," Demmings said. "This is likely a workplace violence incident. We will get more into the details as it unfolds."
Orange County Mayor Teresa Jacobs said: "Unfortunately we've seen this play itself out in our community and others across nation but it's important not to become complacent and for each of our citizens to be vigilant and if they see something to say something."
She paid tribute to the "swift" police response, which say deputies arrive on the scene within three minutes of the call.
The Fiamma warehouse and offices are located on an industrial estate at 2427 Forsyth Road. Reports of a multiple shooting emerged on social media shortly after 8am this morning.
In a tweet, the Orange County sheriff's office said: "OCSO working shooting scene that has stabilised. Multiple fatalities. Situation contained."
A TV network in the area initially reported that an FBI joint terrorism task force official attended the scene. This has not been confirmed.
The shooting comes a week after the first anniversary of the Pulse nightclub shooting in Orlando where 49 people were killed, the deadliest one-person mass shooting in modern US history.