Mathew Knowles has dispelled rumours Beyonce conceived her twin babies through IVF. Speculation was rife that the Formation singer and husband Jay-Z sought medical help for their second pregnancy – but her father says twins actually run in the Knowles family.
Beyonce, 35, gave birth to a girl and boy, reportedly named Rumi and Sir Carter, in June. When the R'n'B singer announced she was pregnant with twins in February, many were sceptical that Beyonce conceived them naturally in light of a string of celebrities who have had twins at an older age in recent years, such as Jennifer Lopez and Mariah Carey.
Previous research published by the Mail Online in 2016 states that as many as one in six women who use IVF have twins, compared to one in 80 among the general population.
Sharing details of their family tree, Knowles captioned an Instagram video: "Did you know that TWINS run in our family??? I didn't! I'll be sharing more about my ancestry in a new book very soon."
The former Destiny's Child manager added in the clip: "In the research that was done for [my new] book, I was able to learn about my heritage, my family, and going back to my great, great grandmother.
"I was also learning that my grandmother, Hester, actually had brothers that were twins, Sidney Moore and Gitney Moore. You can see that the twins started in our ancestry, and Beyonce should be proud of that."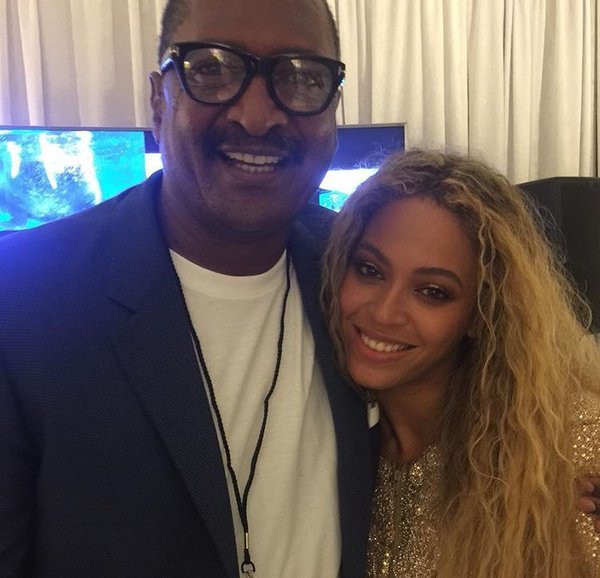 It is the second time Knowles, 65, has commented on his new grandchildren. Shortly after news broke that Beyonce had given birth in Los Angeles, Knowles confirmed the reports tweeting "they're here" and "happy birthday to the twins".
Beyonce and Jay-Z, who are already parents to daughter Blue Ivy, are yet to officially announce the arrival, having stayed silent since the birth. However, Jay-Z has been busy promoting his new album 4:44, which was released on 30 June and features the rapper open up about his marriage to Beyonce and allegations that he has cheated on the singer.