Matthew McConaughey is said to be in early talks to star in a lead role in the upcoming fantasy film The Gunslinger.
Sony Pictures and Media Rights Capital (MRC) are developing a movie based on the series of Stephen King novels that go under the collective title The Dark Tower, written between 1982 and 2012.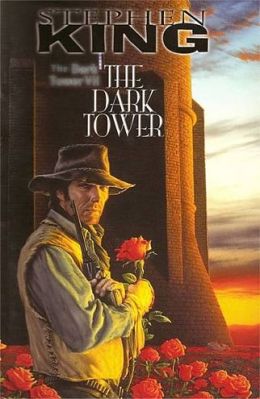 The Academy Award-winning actor will play the main villain in the film – Walter Padick, aka The Man In Black. But entertainment website Deadline reports that the negotiations are still in the early stage.
The Dark Tower saga, which spans eight books, follows Roland Deschain, the last in a long line of "gunslingers" who sets out on a quest to find a mythical tower in a wild west-type setting, with the hopes that the discovery of it will save his dying world.
A Beautiful Mind's Akiva Goldsman and The Amazing Spider-Man 2's Jeff Pinkner have written the script, and Nikolaj Arcel (The Girl With The Dragon Tattoo) will direct. Goldsman, Imagine Entertainment's Brian Grazer, Ron Howard and Erica Huggins are producing with Pinkner executive producing.
Sony and MRC are co-funding the ambitious picture, which has been passed among several studios in recent years. Sony has revealed that it intends to gradually release the adaptation of each novel as a franchise through both multiple films and a TV series, which will be specifically lead by MRC.
McConaughey was last seen opposite Naomi Watts in The Sea Of Trees, which was in competition for the Palme d'Or at the 2015 Cannes Film Festival. However, it failed to impress both the judging board and critics.
His next projects include drama Gold with House Of Card's Corey Stoll and Jurassic World's Bryce Dallas Howard, and the animation Kubo And The Two Strings alongside Rooney Mara and Ralph Fiennes.
The Gunslinger is scheduled for release on 13 January 2017.
For more entertainment news follow A-List on Twitter @Alistinsider