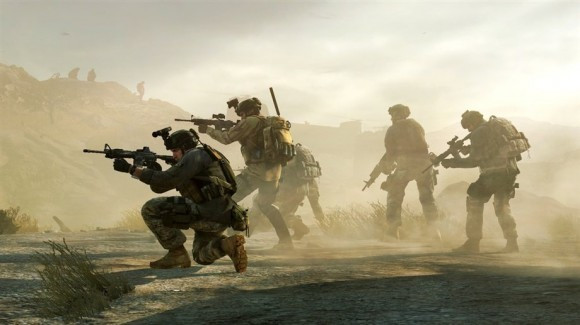 Electronic Arts (EA) has added Medal of Honor: Pacific Assault as its next "On the House" title, making the vintage game available for free on Origin. EA's On the House programme offers a full game from its catalogue for free on Origin, its digital distribution programme for PC.
Whether you're a fan of the franchise or just looking to try out an older, historic shooter experience, Pacific Assault is a decent, free option for you to add to your collection, as long as you grab it before the offer expires.
The servers for the multiplayer aspect have been affected since GameSpy ended all hosted game services in June 2014. Still, you won't be completely alone in the game's single player campaign. Your AI squad members will have your back as they complete more missions, gain experience, develop individual personalities and, eventually, fight more efficiently as you progress through the game.
Originally released in November 2004 for Windows PC among a swatch of historic war-themed shooters, Pacific Assault is the seventh Medal of Honor game. It is also the franchise's second game to explore the Pacific side of WWII, after 2003's Medal of Honor: Rising Sun. Both titles were developed by EA Los Angeles, which closed its doors in 2013.
The first person shooter follows Marine Private Tom Conlin as he fights his way through the iconic battles of World War II including Pearl Harbor, Guadalcanal and Tarawa with the help of squad members.
Pacific Assault replaces last month's free game, Criterion Games's Need for Speed Most Wanted which was released in 2012. Through the promotion, players have already enjoyed Ultima 8: Pagan, Theme Hospital and Dead Space so far.
Click here for downloading Medal of Honor: Pacific Assault.