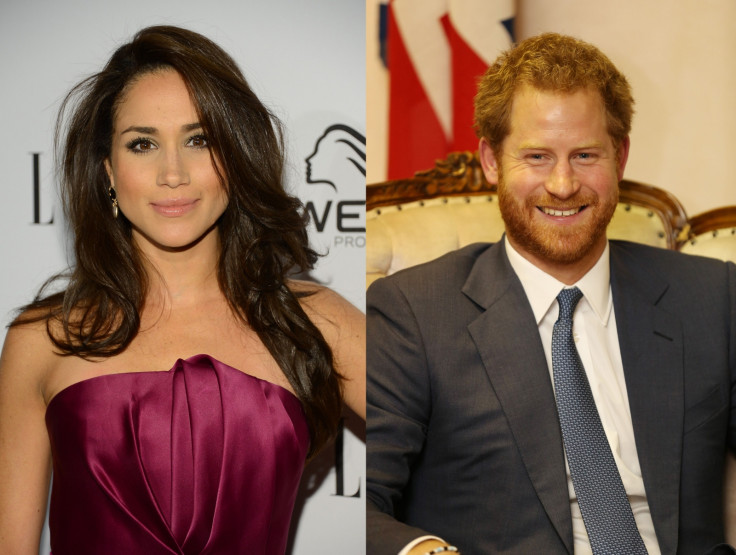 Meghan Markle and Prince Harry's relationship is still going strong after suggestions that the American actress is ready to leave acting and quit US show Suits to prepare for her life as a princess.
However, a report in TVLine has dismissed the rumours and called it a "royal falsehood". A Suits spokesperson told the outlet, that the show's entire "main cast remain confirmed to return in Season 7" and it includes Prince Harry's girlfriend. Meghan plays paralegal and part-time associate Rachel Zane in Suits, which is set to return in the summer of 2017.
That's a royal falsehood. A Suits spokesperson tells TVLine that the show's entire "main cast remain confirmed to return in Season 7" — Prince Harry's real-life sweetheart included.
Previously, a US Weekly report said that Markle is reportedly "ready to move away from acting," to be with Harry. "She's started thinking of the bigger picture." The same report claimed that the couple will be engaged by the end of summer and that the Royal will propose to Markle near the anniversary of their first date.
A separate report in Eonline elaborates on how Markle is preparing for her new life as a princess. A source is quoted as saying, "She's at a place in her life where she is ready to settle down and have children. She wasn't necessarily there in her previous marriage. Harry and Meghan are very aligned in what they want for their future."
The insider alleged that the actress is ready to refocus some of her interest and goals, to be with the Prince. "She knows that a future with Harry will mean refocusing some of the interests and goals she had before they met but she is ready for that. She has achieved so much in her life, she's been a huge success and she is satisfied to be by his side while he fully faces the life he was born into. She can't wait to start this next chapter with him," added the insider.