In 2016, Ivanka TrumpNew Year's resolution read: "No iPhones at the table". In 2017, the year her father becomes the 45th president of the United States, she's aiming higher: "Do one thing every day to make a difference", read her New Year's resolution, as stated on her website.
Ivanka is the only one of Donald Trump's children who has been almost as successful as her father in owning and marketing her name and persona, building her brand parallel but separately from the Trump Organization.
As such, she was one of her father's most important campaign assets. Whenever Trump was accused of misogyny, sexism or sexual assault, his supporters pointed to his poised and well-spoken daughter. "I wouldn't be the person I am . . . if he hadn't encouraged me, emboldened me," Ivanka said in an interview.
She developed a carefully crafted image of "wife, mother, sister and daughter," as she describes herself on Twitter – and that's not just it. "Entrepreneur + passionate advocate for the education and empowerment of women and girls," her description continues.
Her advocating for empowerment of women and girls is uncontroversial: as New York Times contributing writer Jill Filipovic put it, she "requires nothing of men". The childcare plans that she helped creating for her father to execute as president, which would represent a first example of maternity leave in the country, focus solely on women who give birth to a child, excluding fathers, and adoptive parents.
Her forthcoming book, Women Who Work, acknowledges the victories of the feminist movement, but misunderstands them. "Our mothers fought for the choice to be in an office or stay at home. Our generation is the first to fully embrace and celebrate the fact our lives are multidimensional," she writes, as if women have a choice of doing anything other than living "multidimensional lives".
According to research from the United Nations, in developed countries, women on average spend two hours more than men doing unpaid work. In developing countries, the difference rises to more than three hours. The unpaid work involves taking care of the children and of the household on top of their regular employment – which, chances are, does not involve working in the multinational company owned by your family.
In the introduction to her book, The Trump Card: Playing to Win in Work and Life, Ivanka discusses at length how aware she is of her privilege and luck, but she invites the audience to look past that. In the end, she is just another girl with ambition, drive, and a family to impress. "In the Trump household, it was never just about meeting the expectations of others. It was about exceeding them. It was about surprising people. And being the best," she writes.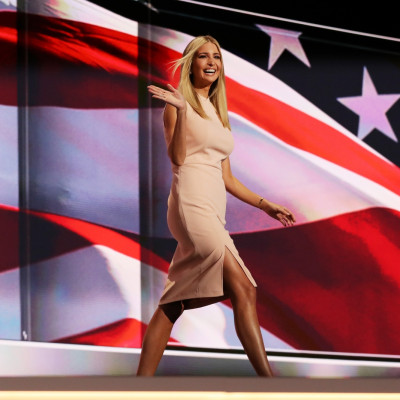 Ivanka was 24 years old when she joined the Trump Organization as the vice-president of real estate development and acquisitions, the same title as her two brothers, having recently graduated from the Wharton School of the University of Pennsylvania, also her father's alma mater.
She began developing her jewellery business in 2007, then expanding into fashion, and finally morphing all her enterprises into the lifestyle website ivankatrump.com. As advertised on Twitter, the website aims at "Inspiring and empowering women to create the lives they want to live", offering inspirational quotes and various suggestions on how to spend money on Ivanka-branded products, most of these made outside of the United States.
Ivanka's brand stands to benefit from her father's success, if only due to the exposure her products will get every time she wears them in official occasions. In her book, Ivanka mentioned candidly: "When you roll up your sleeves and set to work in a bunch of different areas, you can't help but help yourself".
But her life as a businesswoman in New York City will now be put on hold as she moved to Washington, DC to be closer to her father and, incidentally, living in the same neighbourhood as outgoing president Barack Obama's new residence.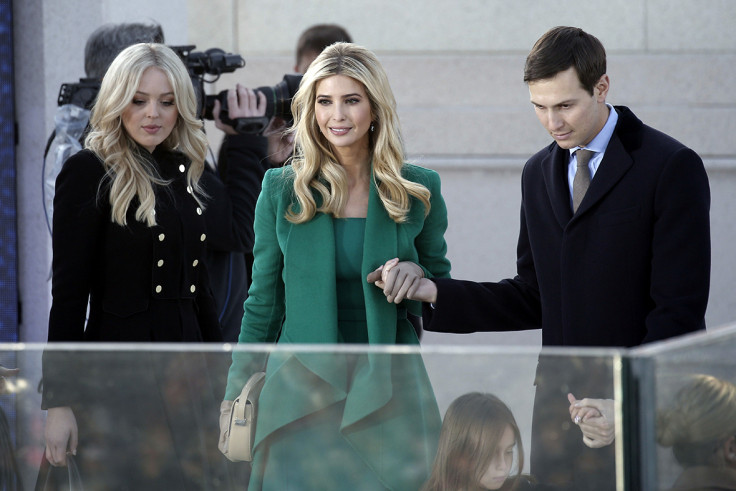 "My husband, Jared, and I will be moving with our family to Washington, DC, where Jared will serve as senior advisor to the president. I plan to take time to settle our three young children into their new home and schools," she announced on 11 January.
Ivanka married Jared Kushner in 2009. He is the heir to a real estate business, founded by two Holocaust survivors who came to America in 1949. Kushner also owns a majority shares in the newspaper New York Observer, and, according to a New Yorker article, he reached out to Rupert Murdoch to ask for his mentorship. Jared's brother Josh is instead a venture capitalist. One of his biggest investment is in Oscar Health, a start-up selling healthcare insurance to those under the Affordable Care Act, that Trump has promised to scrap.
Ivanka's husband exercised a great influence over the Trump campaign management. Kushner donned the front cover of the December issue of Forbes. "This guy got Trump elected", the headline read. The couple also stirred controversy soon after the election in November for joining a meeting between the president-elect and the Japanese delegation headed by Japan's Prime Minister Shinzō Abe.
Ivanka has business interests in Japan, as she had been negotiating a deal with retailer Sanei International for the past two years. Sanei's parent company's largest shareholder is the state-owned Development Bank of Japan.
In January, Trump rewarded Jared's service in the campaign awarding him the title of senior adviser in January, and said in an interview with The Times that his son-in-law would be able to "make a deal with Israel that no one else can".
While Ivanka may not take any official role in relation to the Trump presidency like her husband, she will still be her father's eyes and ears and trusted confidante, much like she did in The Apprentice TV series. The last line of the statement published on Facebook is an indication of that: "To those of you I've yet to meet, I look forward to working with you and for you."
She may reject the idea of being first lady as inappropriate, but being America's first daughter may be the only title she needs.