Police in Amsterdam have arrested two members of a notorious London family in connection with a shooting in the capital in 2013 in which a man was hospitalised for a month.
Patrick and Constance Adams, believed to be part of the notorious Adams family which has been linked to serious crime in the capital for decades, were detained last Friday (7 August) on a European Arrest Warrant on behalf of the Metropolitan Police.
It is expected the couple will now face extradition back to the UK to face questioning about the December 2013 shooting of a 51-year-old man as he sat in his car in Islington, north London.
In May 2015 the Met issued an appeal to trace the pair in connection with the shooting which said: "Detectives wish to speak with Patrick Adams, 59, and Constance Adams, 54, in relation to a 2013 shooting in Islington.
"At approximately 10:00hrs on 22 December 2013 the victim, who was 51-years-old at the time, was sitting in his black BMW X5 on Wyclif Street at the junction with St John Street, EC1 when he was approached by a man and woman. He was shot in the chest by the man.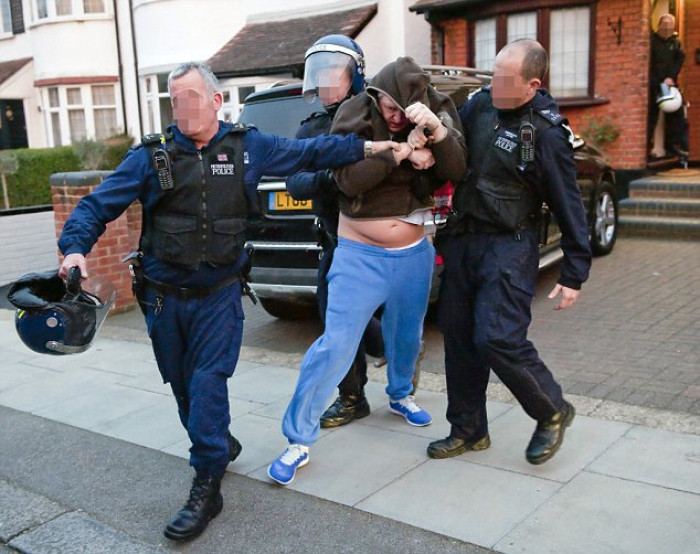 "He was taken by London Ambulance Service to an east London hospital where he was treated for his injuries for over a month before being discharged.
"It is believed that the Adams' fled the country soon after the shooting. It is possible that they are living in Holland or Spain."
Eye-witnesses said the man staggered from his car clutching his chest and screaming following the attack, which was thought to be a gangland "hit".
Based in Islington, the Adams family - also known as the "A-Team" - have been one of the most feared gangs in Britain for around 30 years.
Today it was also announced that another brother, Michael Adams, had been charged with money laundering following a major investigation by Scotland Yard and HM Revenue and Customs.
.