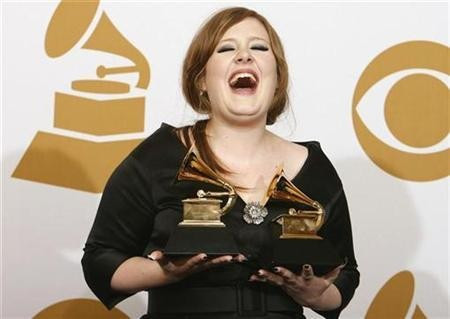 Nominees for the prestigious Mercury prize 2011 have already been revealed. The nominees, who have all released albums over the past year, will perform during the ceremony and the winner will be announced live on BBC Two, presented once again by Jools Holland.
Not only does the winner of the annual Barclaycard Mercury Prize, which is open to UK and Ireland artists, receive the coveted award, but also wins a £20,000 prize.
The Mercury prize, which is judged by industry experts, is well known for selecting eclectic artists, who may not have enjoyed huge commercial success.
Simon Frith, chair of judges said the list of nominees "highlights the remarkable possibilities of what can be achieved with music - the grand gesture and telling detail, albums that are dramatic, ambitious and artful, emotional and affectionate, funny and profound".
The Mercury Prize nominees and odds:
4/1 Adele '21'
4/1 PJ Harvey 'Let England Shake'
5/1 Elbow 'Build a Rocket Boys!'
5/1 Tinie Tempah 'Disc-Overy'
6/1 Anna Calvi 'Anna Calvi'
6/1 Katy B 'On a Mission'
8/1 Metronomy 'The English Riviera'
8/1 Everything Everything 'Man Alive'
8/1 James Blake 'James Blake'
10/1 Gwilym Simcock 'Good Days at Schloss Elmau'
10/1 Ghostpoet 'Peanut Butter Blues & Melancholy Jam'
10/1 King Creosote & Jon Hopkins 'Diamond Mine'
The Mercury Prize 2010 Winner:
The south London trio XX won the coveted award last year. Although the group have always maintained a low profile, their melodious urban music has done well to achieve acclaim and boosts celebrity fans from Courtney Love to Michael Stipe.
Two of the band mates Romy Madley Croft, the singer and guitarist, and Oliver Sim, the bassist and vocalist, have known each other since they were toddlers. They met the third band member, drummer Jamie Smith, at Elliott School, in Putney, which is notorious for producing a number of alternative bands, including Hot Chip, Burial and The Maccabees.
Their first self-titled debut album, earned them the Mercury prize, and garnered universal critical acclaim upon its release, featuring highly in NME and Rolling Stone's "best of the year" lists.
Their songs have appeared on a number of adverts and television series. The instrumental "Intro" has become a TV favourite, cropping up as the backdrop to everything from the BBC's General Election coverage to sports highlights and episodes of thriller series like 'Cold Case' and 'Law & Order'.
Simon Frith, the Prize's Chair of Judges said, "The xx have a unique sense of time and space - urban and enigmatic. The result is a wonderfully atmospheric album - sparse, urgent, hypnotic and powerful".
See our slide show for this year's top three nominees: