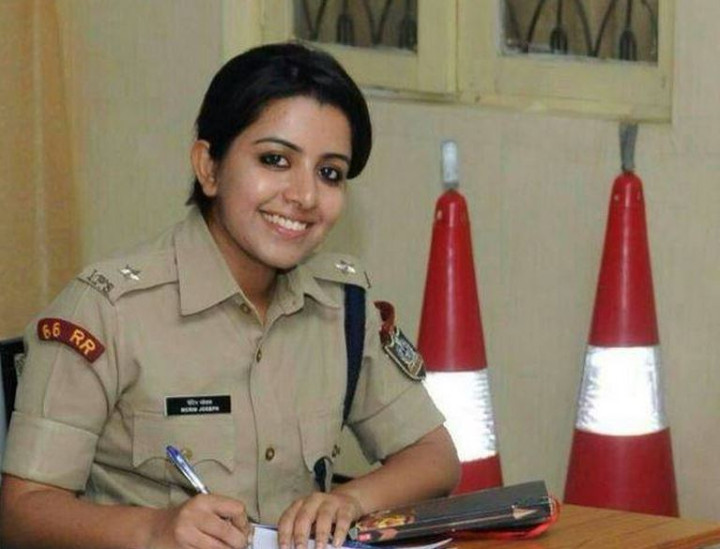 Merin Joseph, a young Indian Police Service (IPS) trainee from the state of Kerala in India, has become an unexpected viral sensation in the country, because of her good looks.
The 23-year-old's image was posted on a Facebook page named Kochi pazhaya Kochiyalla.
The post read: "Merin Joseph IPS - How many likes for our new ACP (Assistant Commissioner of Police) of Kochi ?"
The post became an instant hit and as of now, it has garnered more than 12,000 likes. Meanwhile, a page named Merin Joseph IPS, has crossed 45,000 likes as well.
Many Facebook users were smitten by Joseph and commented that they were ready to commit crime just to be arrested by her.
One user wrote: "Arrest me MJ IPS."
Another said: "Wowww!! Really happy to see a young n gorgeous police officer ruling kochin. Wish ya all the very best and good luck!"
Meanwhile, Joseph revealed that she is still under training at the National Police Academy.
"An urgent clarification — i am NOT the new ACP of Kochi. Still under training in NPA Hyderabad. Will update when I get my first charge in January next year. Kindly refrain from believing baseless rumours floating in social media. Thanks," she wrote, before deactivating her account.