Metal Gear Survive: Hideo Kojima talks Konami spin-off as gameplay footage hit with YouTube dislikes
In-game footage from Tokyo Games Show 2016 bombarded by dislikes on YouTube.
Death Stranding director Hideo Kojima has spoken out about Konami's zombie-flavoured take on the Metal Gear franchise, confirming that the zombie-flavoured Metal Gear Survive was definitely not his idea.
Speaking at a Q&A at the Tokyo Games Show, the series' original creator was asked if he had any involvement at all with the co-op spin-off, responding with "it has nothing to do [with me]." Long-time collaborator and art director on previous Metal Gear games, Yoji Shinkawa, also denied having any involvement in Survive.
Metal Gear Survive is the first Metal Gear game to be revealed since Kojima's acrimonious departure from Konami in 2015. Despite the split, it had been speculated that Metal Gear Survive could have been in the works while Kojima was still working for the publisher, which we now know was not the case.
Meanwhile, the first in-game footage (embedded below) of the budget title has surfaced on YouTube after debuting at the Tokyo Games Show. The 15-minute long video shows off the game's similarity to Metal Gear Solid 5: The Phantom Pain's open-world design, with added zombies, survival mechanics and improved melee combat.
While the footage is far from offensive (it is essentially a modified re-skin of a modern classic, after all), since being uploaded on the 17 September the video – which has been watched over 400,000 times – has received over 15,000 dislikes versus a paltry 1,097 likes at time of writing.
Due for release in 2017 on Xbox One, PS4 and PC, Metal Gear Survive has generally taken a bit of a kicking from series fans since its initial reveal at Gamescom 2016, with many pointing to the inclusion of zombies as an uninspired direction for the legendary franchise.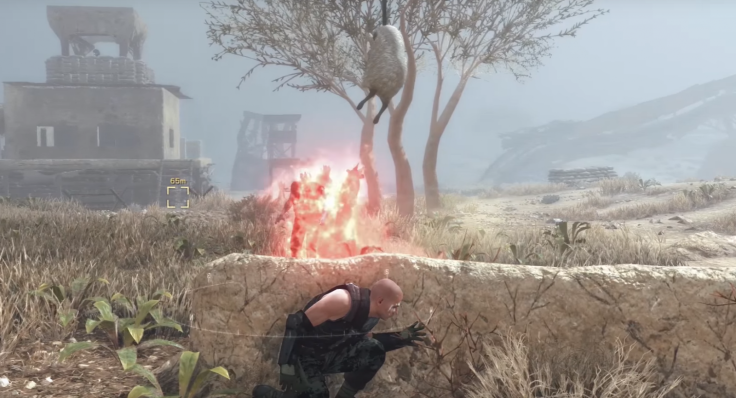 Kojima himself dug the knife into his former employer in the same Q&A where he was mostly discussing his latest PS4-exclusive project, Death Stranding. "Well, for me, Metal [Gear] is espionage with political fiction," said Kojima (via Kotaku). "So, because of that, there's no reason that zombies would show up. This is how I see it, you know?"
During the game's reveal, Konami addressed these continuity concerns in a press release, clarifying that Mother Base's forces have been sucked into a wormhole and transported into an "alternate universe" in Metal Gear Survive - although this clearly has not placated the legions of fans down-voting the footage.
Some have also called out Kojima's comments as being a tad hypocritical. After all, although the introduction of zombies is a little jarring, let's not forget that under Kojima's watch, Metal Gear starred a telepath, a ghost, an old man and a mostly-naked woman that breath through their skin, a chap with a skull for a face and a recurring antagonist whose mind is controlled by the arm of the main protagonist's cloned brother - an arm, lest we forget, which was attached to his body as a replacement after his regular appendage was amputed by a cyborg ninja.
© Copyright IBTimes 2023. All rights reserved.