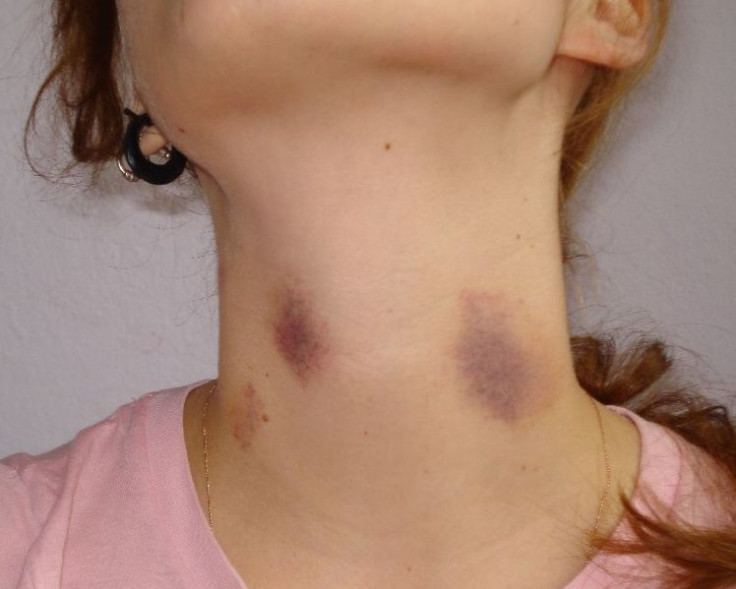 Julio Macias Gonzalez was with his family in Mexico City having dinner when his body started convulsing. The 17-year-old was attended to by an emergency medical team but died later in hospital.
He had earlier spent the evening with his girlfriend and it's believed that the suction of a love bite created a blood clot, which travelled to Gonzalez's brain causing him to have a fatal stroke.
The boy's parents are said to blame his 24-year-old girlfriend for his death, and she has now fled the area and has gone into hiding. Gonzalez's parents did not approve of the two seeing each other, due to the difference in their ages, according to Hoy Estado De Mexico.
In a similar incident, a 44-year-old New Zealand woman lost the use of her left arm after having a stroke. Doctors noticed a love bite on the side of her neck. Underneath the bruise, they found there was damage to a major artery where the blood clot had been created due to the suction of the hickey. The clot travelled to the woman's heart, which caused a stroke.
Medics believed that damage to an artery in her neck was the likely cause for the paralysis. Medics gave her warfarin, an anticoagulant and the blood clot disappeared over the next few days.
The doctor who treated the woman at Auckland's Middlemore Hospital, Dr Teddy Wu said: "To my knowledge, it's the first time someone has been hospitalised by a hickey."
"Because of the physical trauma of the sucking, it had made a bit of bruising inside the vessel (the artery)," he added, reporting the case in the New Zealand Medical Journal.
"The clot had gone into the woman's heart and caused a minor stroke that led to the loss of movement.
"We looked around the medical literature and that example of having a love bite causing something like that hasn't been described before."