Mexican President Enrique Pena Nieto is on a three-day state visit to the UK. He arrived at Buckingham Palace in a horse-drawn carriage, accompanied by the Queen, Prince Philip, Prince Charles and his wife Camilla.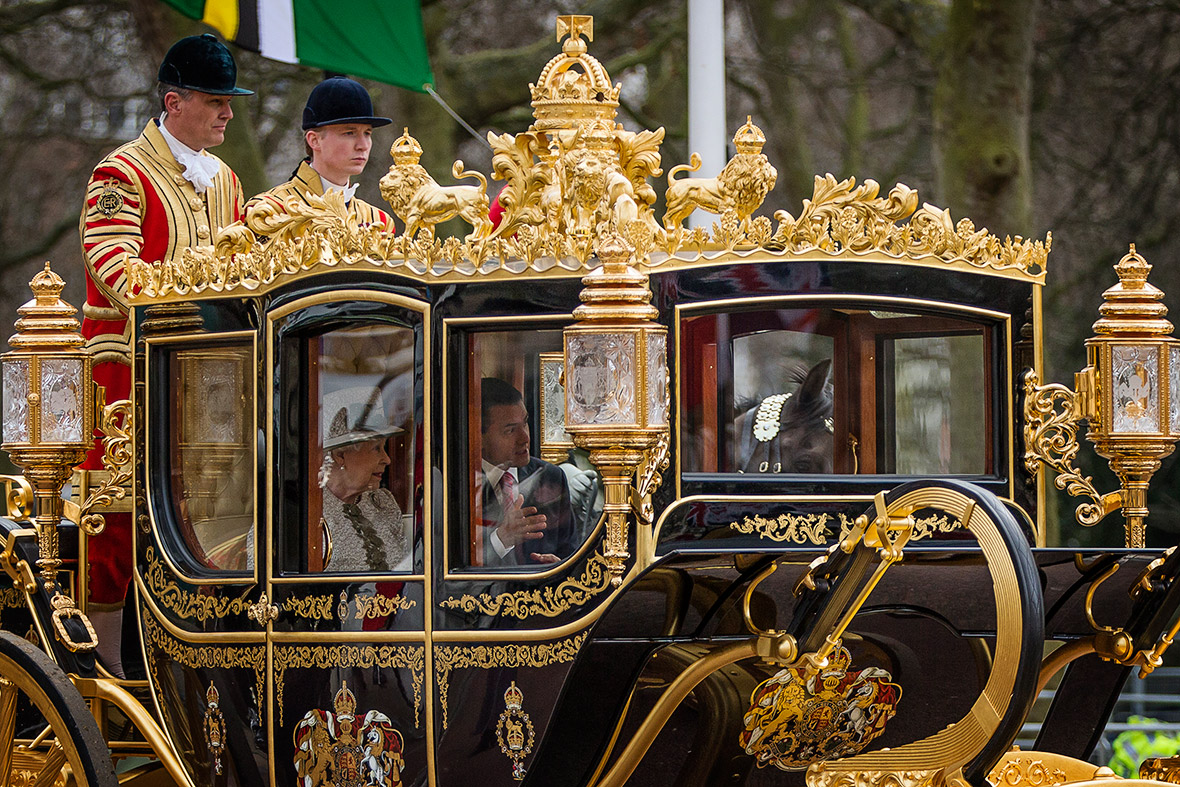 President Enrique Pena Nieto and his former soap star wife, Angelica Rivera, were shown around Buckingham Palace where they toured a display of Mexican items from the Royal Collection.
Nieto and his wife are staying at Buckingham Palace during their visit.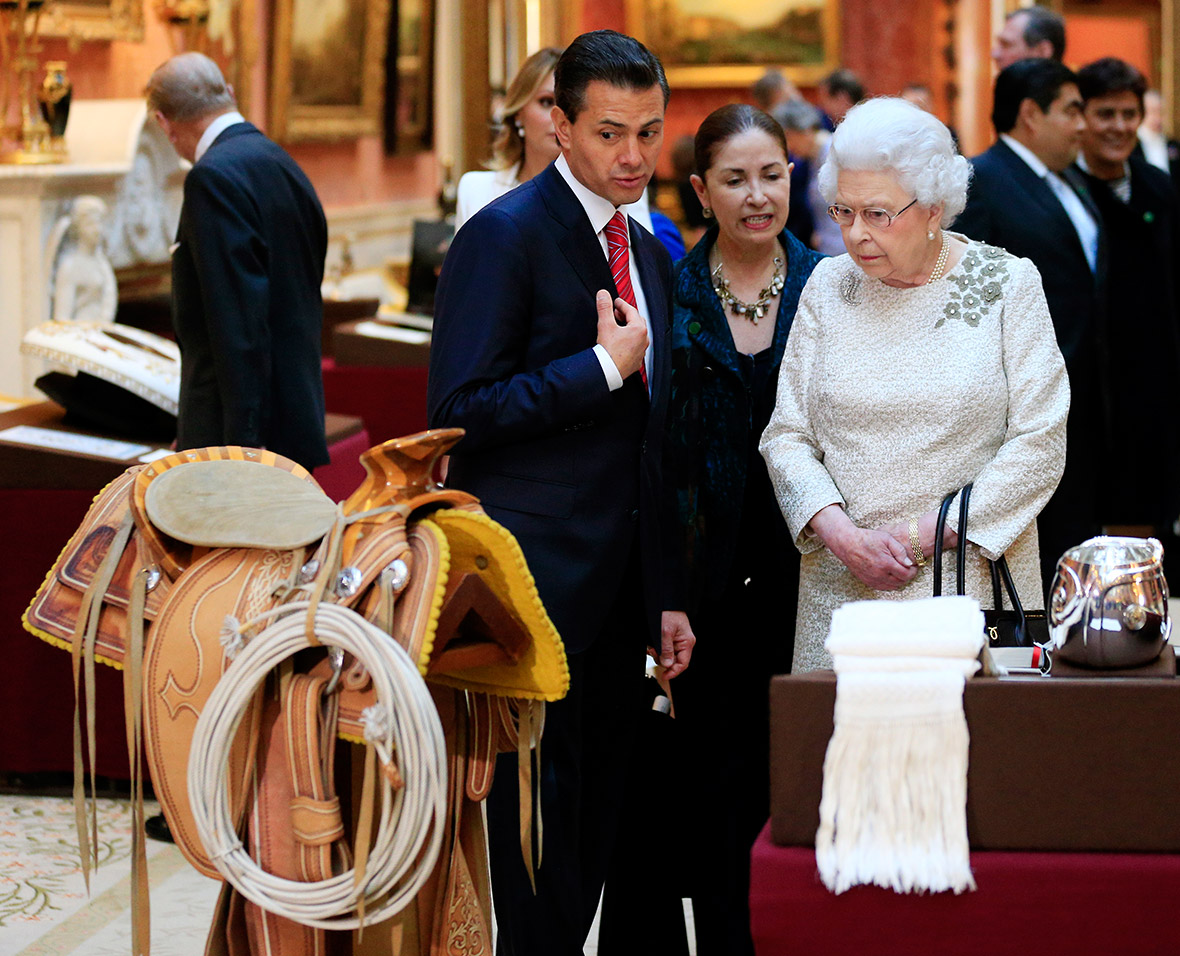 Queen Elizabeth II held a state banquet at Buckingham Palace in honour of the Mexican president's visit to London.
The president attended the banquet with his wife Señora Angelica Rivera de Pena.
Her Majesty made a speech at the start of the banquet, referring to the "long and enduring friendship" between the UK and Mexico: "We remain proud to have been the first European country to recognise Mexican independence. Ladies and gentleman, I ask you to rise to drink a toast to the president and Senora Rivera and to the people of Mexico."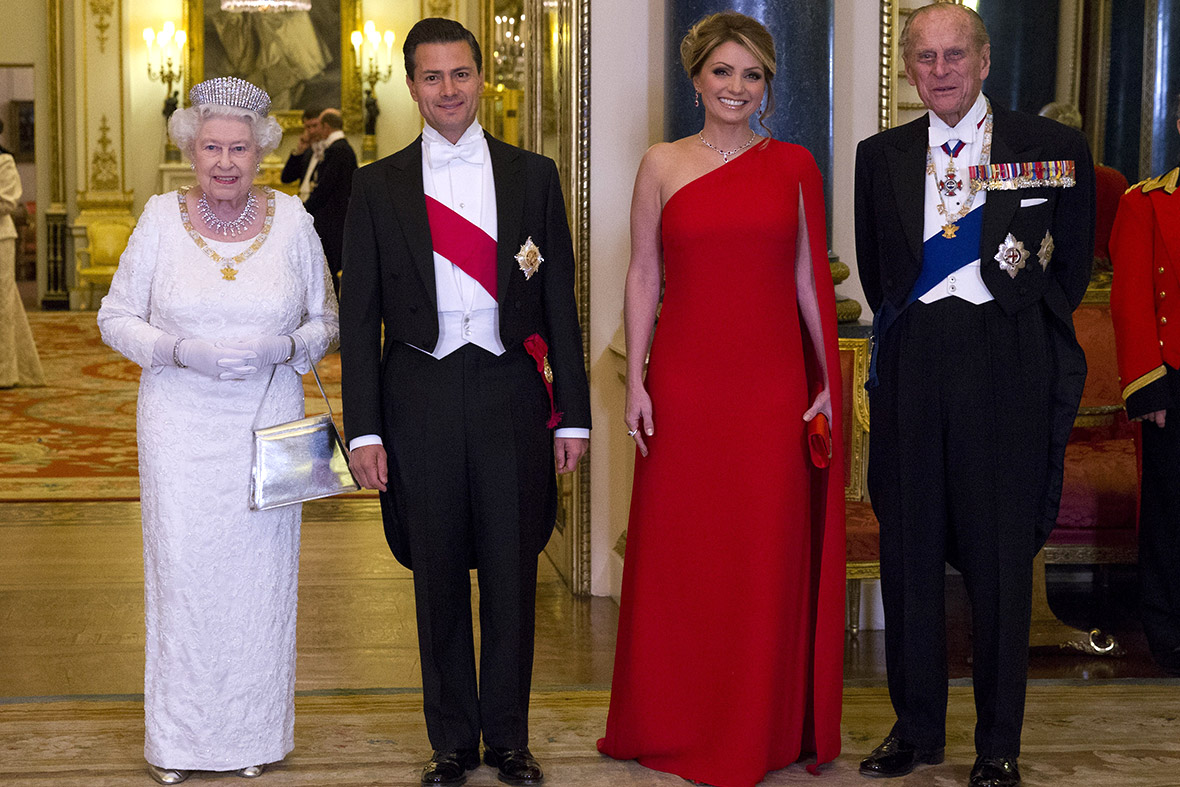 On Wednesday 4 February he will meet with British Prime Minister David Cameron at 10 Downing Street.
Protesters stood outside Downing Street with placards denouncing Mexico's human rights record and the apparent involvement of Mexican police in the disappearance of 43 students.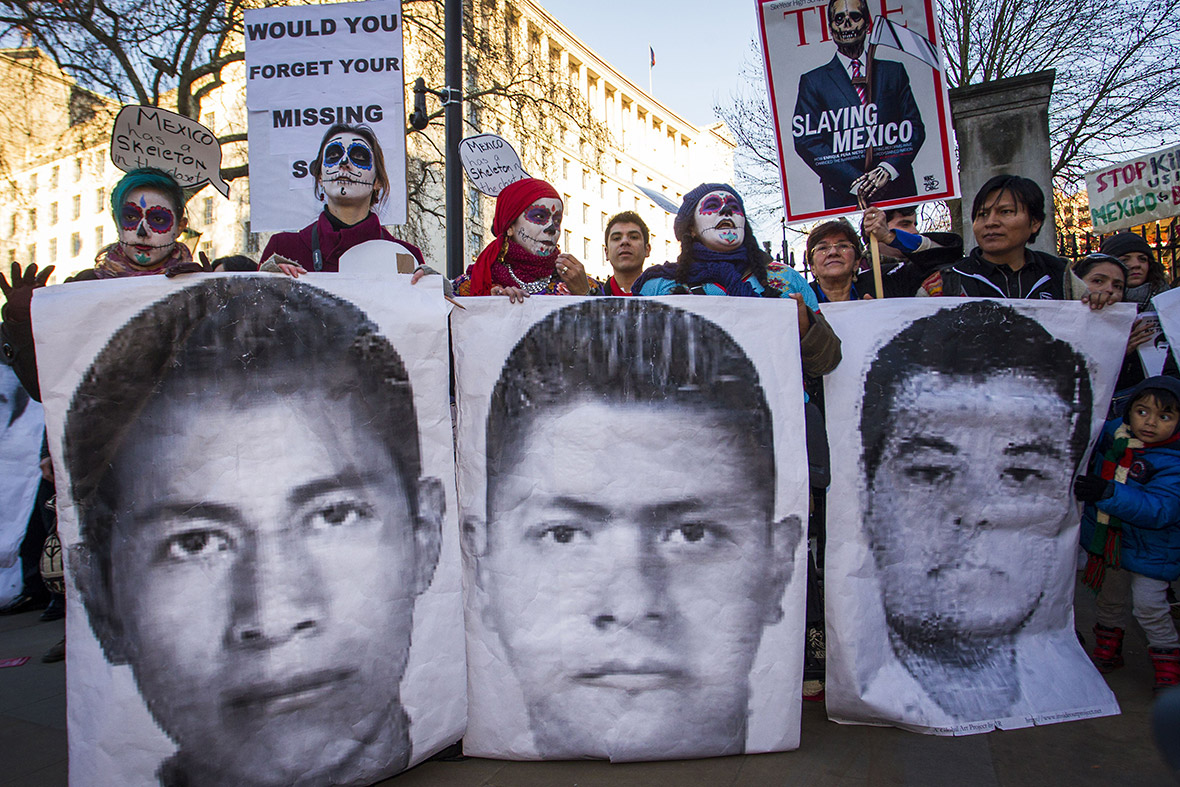 The scandal has created a major headache for Nieto, who took office two years ago pledging to end a wave of gang-related violence that has killed around 100,000 people since the start of 2007.