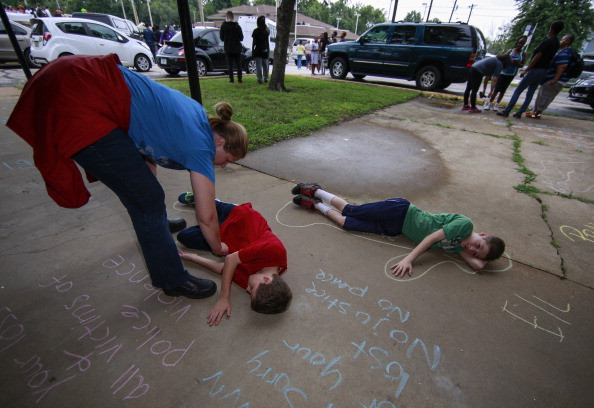 US Attorney General Eric Holder has ordered a second autopsy on the body of 18-year-old Michael Brown, Justice Department confirmed on Sunday (17 August).
The second autopsy has been requested by Brown's family, and will be conducted by a federal medical examiner, in conjunction with the state-led autopsy, in hopes that it can reveal further details, such as the number of times Brown was shot.
A statement from the Justice Department read: "Due to the extraordinary circumstances involved in this case and at the request of the Brown family, Attorney General Holder has instructed Justice Department officials to arrange for an additional autopsy to be performed by a federal medical examiner.
"This independent examination will take place as soon as possible. Even after it is complete, Justice Department officials still plan to take the state-performed autopsy into account in the course of their investigation."
Initial results from the autopsy conducted by the St. Louis County Medical Examiner and forensic pathologist Michael Baden revealed that Brown died from gunshot wounds.
Despite a curfew, mandated by Missouri Governor Jay Nixon, racial tensions prevail in the city with seven arrests and one person being shot on Sunday (17 August).
"I can tell you that I was disappointed in the actions of tonight," said Ron Johnson, the State Highway Patrol Capt. who is in charge of the city's security, reported CNN.
Since Brown's murder on 9 August, Ferguson has been transformed into a war-like zone with lootings, protests and police clashes wreaking havoc to the city's law and order.