Prince Jackson has commemorated his father, Michael Jackson, by getting a tribute tattoo of the King of Pop inked on his leg.
The 20-year-old unveiled the symbolic body art on his Instagram page, revealing that the procedure for the "incredible and beautiful" tattoo on his right calf took nine hours to complete.
The design shows his father, who died from cardiac arrest in June 2009 aged 50, donning a suit, fedora and and an iconic white glove, as he poses mid-dance with stardust around his feet.
Inspired by the pop legend's stage attire during his stage performances of Billie Jean and Smooth Criminal throughout the 1990s, the artwork references his passing by placing a set of angel wings on his shoulders and a shadow over his face.
Captioning the video on Saturday (1 April), Prince wrote: "Thanks @dermagraphink for sittin 9hrs with me for such an incredible and beautiful tattoo. I will be posting more of this".
The latest tattoo swiftly follows a collaborative tattoo effort between the teenager and his older sister, Paris Jackson, 18.
The pair added matching Ying and Yang tattoos last Sunday (26 March), to highlight the interconnected nature of their relationship.
Prince later posted "You are with me and I am with you," along with a single black heart emoji in response to Paris' Instagram reveal.
The eldest of child of Jackson's three children, Prince recently spoke about adjusting to the scale of his father's fame.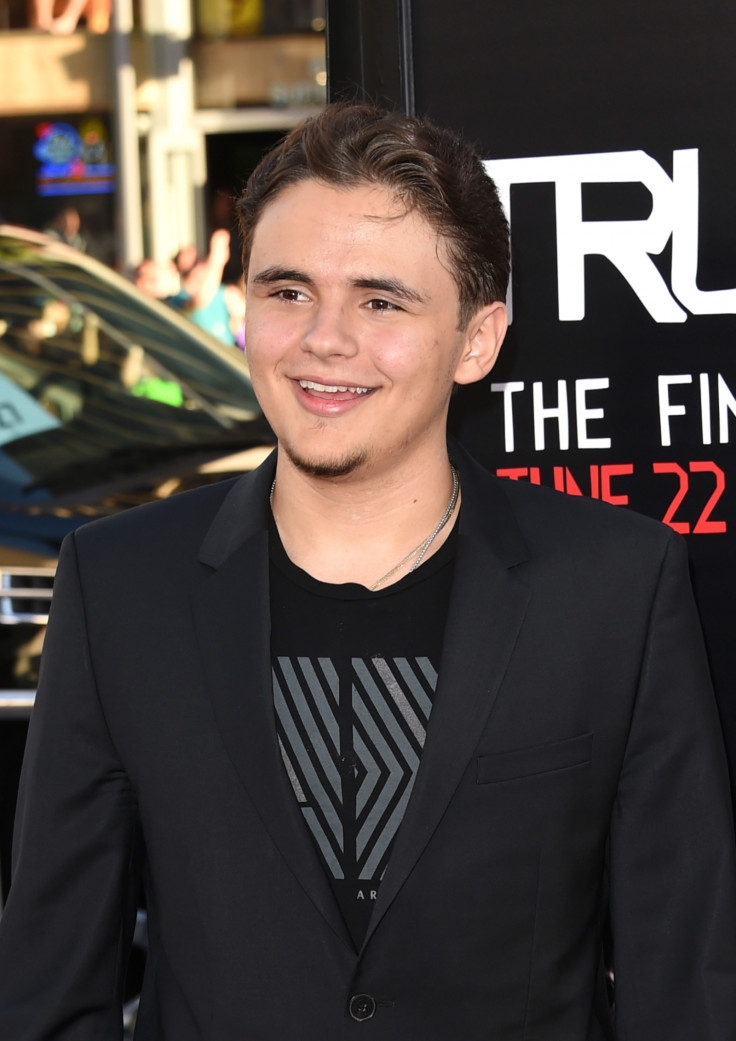 Speaking to Robin Roberts during an appearance on Good Morning America last month, Prince explained that he had begun his own production company King's Son productions, to both reflect and help forge his identity.
"King's Son Productions has this mantra where 'a title is earned, but a name is given'. So, I was born as Prince and that was the name my dad had given to me," he said.
"But my dad had earned the epithet King of Pop and that's through hard work and years of training and everything he worked so hard to get."
Prince added: "So, it's a form of motivation because my name is Prince, but for all intents and purposes I am the king's son and working to get my own epithet."