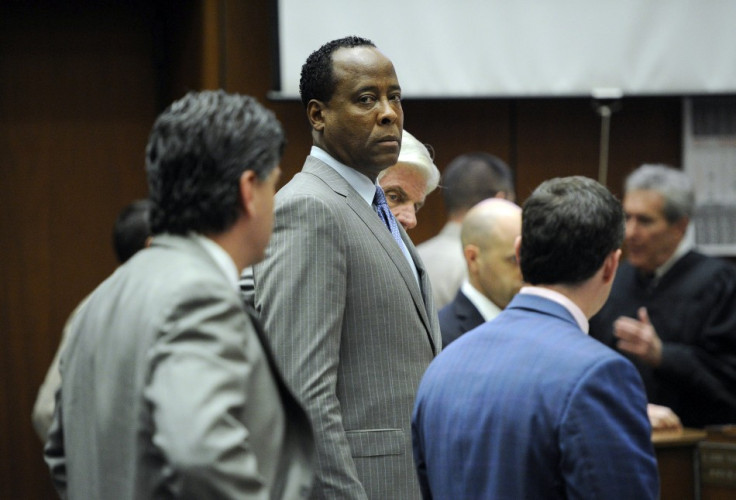 Los Angeles jurors are expected Friday to begin deliberating case against Conrad Murray, Michael Jackson's personal physician, who is charged of involuntary manslaughter.
Prosecutor David Walgren argued Thursday that the pop icon "paid with his life" for his doctor's negligence and that Murray violated the trust between doctor and patient. He allegedly breached his ethical duty by giving the star a powerful anaesthetic to help him fight against insomnia. Normally used only in hospitals, the propofol was allegedly left in Jackson's bedroom by Murray, causing the 50-year-old pop idol to overdose in 2009.
Defense lawyer Ed Chernoff argued that no crime was committed and Murray should be found not guilty because Jackson himself was solely to blame for his own death. "If it were anybody else but Michael Jackson, would this doctor be here today?" Chernoff asked. "They want you to convict Dr. Murray for the actions of Michael Jackson. He was just a little fish in a big, dirty pond."
Other actions by the Houston-based cardiologist were questioned by Walgren, such as the doctor's not calling 911 and not mentioning his propofol doses to paramedics. "What is unusual and unpredictable is that Michael Jackson lived as long as he did under the care of Conrad Murray in this situation," Walgren said.
Chernoff said Murray did not immediately call 911 because he was trying to save Jackson's life and his attempts at CPR did not work. He also defended the doctor saying that he never gave Jackson any illegal drugs or substances.
Walgren concluded his speech reminding the jury that Murray had plenty of opportunities to prevent Jackson's death.
"Actions speak far louder than words," he said. "At the end of the day, the issue is not that complicated. Murray was conducting a pharmaceutical experiment in a bedroom. I ask you return with a verdict of guilty on the count of involuntary manslaughter based on his actions alone."
If convicted, Murray faces a sentence that ranges from probation to four years behind bars. The sentence will be decided by Superior Court Judge Michael Pastor and not the jury; the judge will receive input from attorneys for both sides and probation officials if necessary. Even if acquitted, Murray will likely be pursued by medical licensing authorities in the states of California, Nevada and Texas.