In her twenties, Michelle Williams was part of one of the most popular female groups of all time, Destiny's Child. But despite her musical success alongside Beyonce Knowles and Kelly Rowland, the singer revealed she became depressed and thought of ending her life.
"I didn't know until I was in my thirties what was going on. I just thought it was growing pains," the singer said while a guest on The Talk on 18 October. "I've been suffering since the age of between 13 and 15. At that age, I didn't know what to call it."
Unable to recognise what was happening to her, she turned to the group's manager, Mathew Knowles for help, but he could not understand her mental troubles either.
"When I disclosed it to our manager at the time, bless his heart, he was like, 'You all just signed a multi-million dollar deal. You're about to go on tour. What do you have to be depressed about?'
"So I was like, 'Oh, maybe I'm just tired,'" the 37-year-old explained. The feelings did not go away though, and she revealed that she felt like she was only getting worse, to the point where she was suicidal. "I was at the place where it got so dark and heavy...and wanted out," she said.
"I think at the age of 25, had I had a name to what I was feeling at the time, I would have disclosed that 'I've been suffering from depression."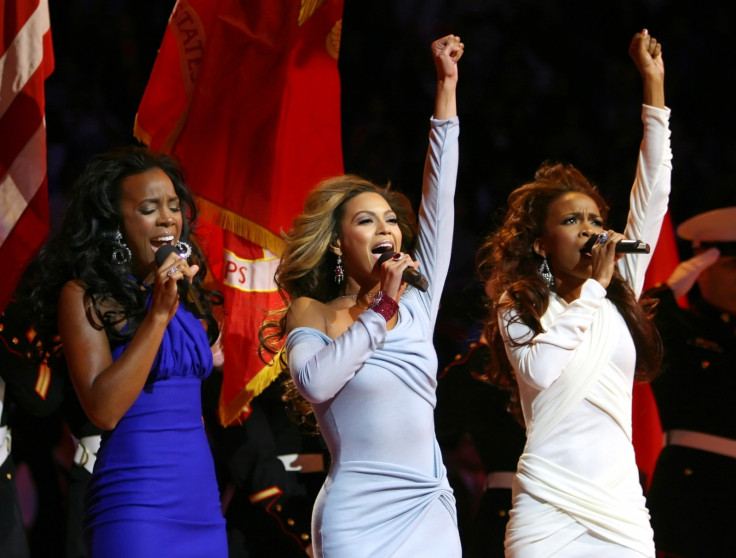 Today, Williams has got her mental issues under control but felt the need to speak up about her past after being inspired by Demi Lovato, who came forward to talk about her struggles with depression, drug use and her eating disorder.
"I just want to normalise the discussion," Williams explained. "Depression doesn't mean lazy. Self-harm doesn't mean you want attention. It's not any of that."
Following her appearance on the show, the singer thanked the hosts Julie Chen, Sara Gilbert, Sheryl Underwood and Sharon Osbourne and urged those going through similar situations to speak up and ask for help.
---
The Samaritans provides a free support service for those who need to talk to someone in the UK and Republic of Ireland. It can be contacted via Samaritans.org or by calling 116 123 (UK) or 116 123 (ROI), 24 hours a day, 365 days a year.