Microsoft has put on a great show at its past two E3 press conferences, and since the PS4 and Xbox One launched has debuted a larger and more diverse array of games. The Xbox line-ups in 2014 and 2015 were both better than Sony's offerings on PS4, but this year it will be hard pressed to top what its competitors have in store.
That won't stop it from trying though, and while the list of games it is likely to have isn't exactly the most blockbuster line-up, that just affords the room to potentially surprise gamers with something new and exciting. Let's take a look at what Microsoft might have in store.
Gears of War 4 will be the big focus of the show, so expect a new trailer and a lengthy gameplay demo. Microsoft wants The Coalition's first game in the series to be a big hit, and it's been long enough that fans will certainly be up for a new game, so the audience is there, they just need to be wowed. Another game Microsoft has for late 2016 is the new Forza, which we know will be revealed at the show. It could be Forza Horizon 3, or a new spin-off.
Crackdown 3 is another big hitter on Microsoft's schedule that should turn up. Gameplay is a must, as little has been shown to date, and hopefully there will also be news regarding a release date. Early 2017 seems a safe bet for this, but at Gamescom last year Microsoft confirmed a public beta for this summer. Perhaps that beta will start during the show itself.
Other big players from last year's trade show press conferences include Rare's Sea of Thieves, which fans will want to hear from, otherwise they'll start to worry; Scalebound, Platinum's delayed 2017 exclusive; and Recore, the new game from Metroid Prime creator Keiji Inafune.
On the indie side of things, Microsoft has always given a decent spotlight to smaller budget titles like Ion – from DayZ creator Dean Hall – and Cuphead, a favourite since its announcement two years ago, but which has raised some concern as it really should have been released by now. Ashen also impressed last year with a lovely trailer. Expect a few more indie delights. An appearance from the eternally delayed Might No 9 (finally set for release in late June) would be a nice addition.
EA and Ubisoft have their own conferences but have also shown up at a few recent Microsoft pressers, so expect a couple of announcements. EA Access has been a big success on Xbox One, so that'll be mentioned. If there's an announcement our bet is something that involves the console's backwards compatibility – bringing older EA games to the service on consoles. Speaking of BC, a slew of new 360 games would make for a nice, smaller announcement.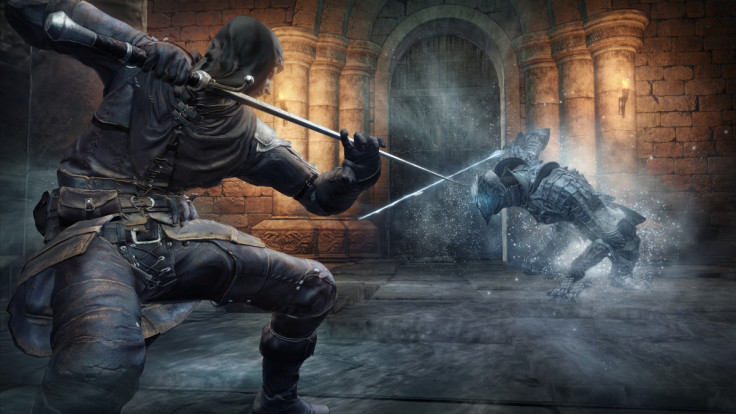 As for games EA could show off a few or all of its slate of expected sports titles, or maybe something from the upcoming expansions for Star Wars Battlefront. Ubisoft has also been quite chummy with Microsoft in recent years, so could bring something of its own. New content for The Division is the safest bet. Anything new it will save for its own conference later that evening. Also, as mentioned in our Sony predictions, Capcom could show up with Resident Evil 7.
Last year Dark Souls 3 was announced at Microsoft's presser, so this year could be the venue at which From Software details DLC for the game. Telltale Games found success with Minecraft: Story Mode, so a second season could be announced. It's hard to predict what else Microsoft might have planned for Mojang's series as the show.
When it comes to new and unexpected announcements, all eyes will be on whether Microsoft announced an upgraded version of the Xbox One. In March Xbox boss Phil Spencer revealed plans to open up the Xbox platform, but quite what that means is up in the air. In April reports surfaced that Microsoft is testing multiple prototype consoles. More news about Windows 10 cross-overs and integration is to be expected to, and hopefully the console UI will be updated in the upcoming Anniversary Update.
Talking about Microsoft hardware, the HoloLens augmented (not virtual) reality headset may appear again. Last year it arrived with an impressive Minecraft demo showing off its gaming potential.
But what could Microsoft bring that would be unexpected? There isn't a huge amount that immediately springs to mind, which means the company could certainly surprise in its announcement. When it comes to sequels, the time could be right for a new Dead Rising game, or even a sequel to Sunset Overdrive. The recent Shadow Complex remaster could have been setting up a sequel as well.