New details about Microsoft's mini version of Surface tablet have appeared revealing its features.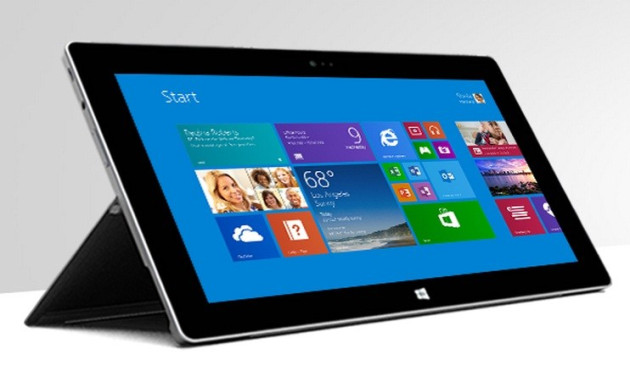 Microsoft is reportedly planning for the compact version of Surface tablet, which will feature a 7.5in screen according to a report by CNET. This piece of information comes from analyst firms NDP DisplaySearch and IHS iSuppli.
Last year, the Redmond-based company was rumoured to be testing a 7in tablet whereas others claimed an 8in tablet. However, it now appears, Surface Mini is likely to be 7.5in.
The Surface family tablets, including the new Surface 2 and Surface 2 Pro, feature 10.6in screen. If the aforementioned rumour turns true then there would be about 3in difference between the current Surface tablets and Surface Mini.
Speculation also indicates that Surface Mini might feature a 7.5in display. Earlier this year, Microsoft updated its developer tools for Windows 8.1 and reportedly included references to 7.5in tablets featuring screen resolution at 1440 x 1080 pixels with a 4.3 aspect ratio. This again hints that the 7.5in Surface Mini could have similar screen resolution.
The Surface Mini is also expected to come with either 3G or 4G connectivity, which will make it the company's first tablet to support the said connectivity.
Recently, ZDNet, after speaking to certain unnamed source well-versed with Microsoft's scheme, reported the Surface Mini will be an ARM-based tablet. The tablet has been slotted for a launch sometime in early 2014 not in 2013. The is because Surface Mini is expected to come preloaded with a Windows 8.1 update, which is codenamed as Spring 2014 GDR (General Distribution Release).
The Spring 2014 GDR for Windows 8.1 will support Windows Phone Blue, which may or may not be called Windows 8.1 when it ships. However, it will be the major update for Windows Phone.
Microsoft is expected to launch the Windows 8.1 Spring 2014 GDR, Windows Phone Blue and the Surface Mini around the same time, in spring next year.