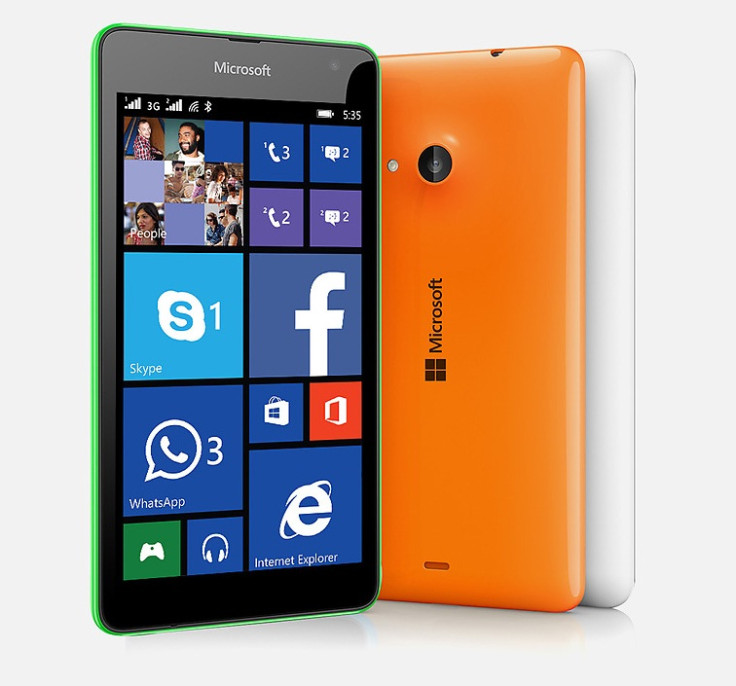 Windows Phone sales have seen a significant increase in the UK, with a number of BlackBerry users switching to Microsoft handsets.
With some 570,000 units of Windows Phone sold, the sales figure has increased by up to 32% in the first quarter. The key reason attributed for this boost in sales is Microsoft's budget models.
"Microsoft is attacking B2B users with decent-quality, low-cost handsets and people are refreshing BlackBerry with Microsoft," Tim Coulling, a senior analyst at Canalys, has been quoted as telling ChannelRegister.
Microsoft managed to achieve 7.6% sales in the first quarter of 2015, against the 5.8% sales it registered during the same quarter in 2014.
Microsoft, however, is still behind Samsung and Apple which collectively accounted for the shipment of 4.93 million units.
The analyst further believes that Microsoft's mass market which is without a high-end device might see a change once Windows 10 releases.
"Microsoft is slowly building share without a flagship or high-spec handset – they are after the volume end of the [professional] market. This strategy will probably change when Windows 10 comes out," added Coulling.
The Redmond based tech major is speculated to release two high-end Lumia smartphones codenamed Lumia Cityman and Talkman powered with Windows 10 Mobile in the second half of 2015. Along with these, we might get to see two mid-range Lumia handsets which are said to be the Lumia 840 and 740XL.
Source: ChannelRegister