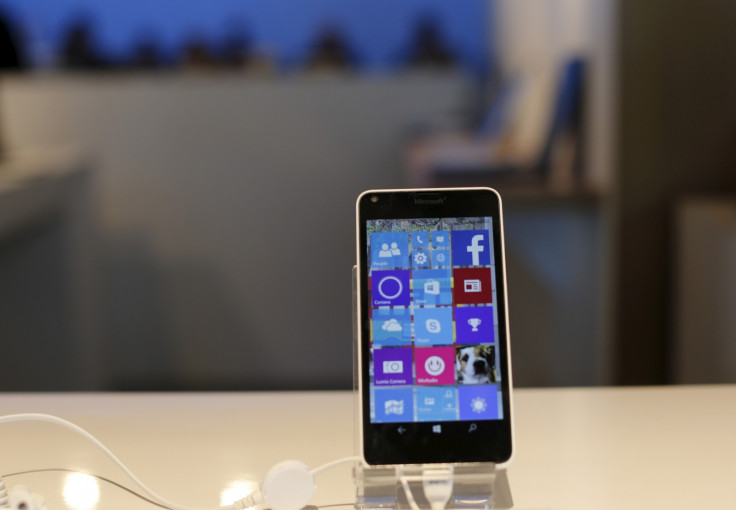 Microsoft has released a new Windows 10 Mobile Insider preview build 10136 for Windows Insiders on Fast Ring for devices running Windows Phone 8.1 and opted to Windows Insiders Fast Ring.
This means if your Windows Phone device is running the previous build 10080, you will need to roll back to Windows Phone 8.1 using then Windows Phone Recovery tool. You then go to the Windows Insider app and select Insider Fast. Click here for our step-by-step guide detailing how to roll back to Windows Phone 8.1.
The reason why you need to roll back to Windows Phone 8.1 is due to a bug affecting upgrades from build 10080, which is why Microsoft is not supporting the upgrade path.
For those who are on build 10080 and do not wish to roll back to 8.1 to get the new update, there is no issue, as the phone will still be configured for the next build version. Microsoft has mentioned that the next build will have the migration issue fixed, while offering a direct update.
There is another issue users need to be aware of: at the end of the upgrade the lock screen will appear frozen, not having date and time for up to 10 minutes. This will appear eventually and allow you to unlock the phone.
Microsoft has included a number of new changes in this version. Following is a rundown of the changes:
Fit and finish changes
Upgrading to the new build, you should see several subtle changes in the UX, such as a transparent PIN pad that slides up over the lock screen image instead of displacing it. There are also changes in fonts, icons, layout and more.
Cortana improvements
Microsoft claims to have made a rich set of improvements for Cortanta, which is almost close to its final design. Furthermore, there are adjustments to cards in Cortana's homepage and in the hamburger menu. The dark theme colours have been added to Cortana's UI to make it more cohesive.
Photo and camera improvements
The photos app comes with performance and reliability improvements in this build. Owners of Lumia 640, 640XL, 930, Icon and 1520 on build 10136 can take benefit of the Lumia Camera Beta by making it a default camera app. This is a similar app to the new Windows 10 Camera app but with additional features.
One-handed use
Good news for those who have a Windows Phone device with a 5in or bigger screen. Microsoft has made it easier to use the device with one hand. Press the Start button and your phone screen will slide down so that you can reach items at the top of the screen.
Along with the new features, Microsoft has added a plethora of fixes to address the issues noted in the previous build. A few caveats still exist though, which you can check in the known issues section.
Fixes in build 10136
The MMS bug in build 10080 is fixed, and you should receive MMS messages normally.
An issue where touch will stop responding on the Lock screen preventing you from swiping up to unlock your phone is fixed.
Some visual glitches in Action Centre when expanding/collapsing have been fixed.
The issue with the text in the People app being too small is fixed now.
When you toggle the Wi-Fi quick action in Action Centre, it now disables/enables Wi-Fi instead of taking you to the Wi-Fi Settings page.
The Start screen background with the new build should be scaled correctly now.
You can add a detailed status to the display on the Lock screen from apps like Outlook Calendar without having the Settings app crash.
The issue where a mouse cursor would appear when pressing the back button on phone is fixed.
Known issues
After upgrading, you will see duplicate tiles for apps like Search and Phone under All Apps.
If you have too many PIN unlock attempts, you will see "enter A1B2C3". There is an issue in this build wherein after you enter the code you won't see the PIN pad. There is a work around for this. Just press Emergency Call after entering the code, then press Back, you should be able to enter your PIN.
Users are recommend to disable the double-tap-to-wake feature on some Lumia devices, which can be found under Settings app then Extras > Touch > Wake to prevent any accidental PIN unlock attempts.
There is an issue that may cause Skype not to work after upgrade; this can be fixed though. Just uninstall Skype on Windows Phone 8.1 before upgrading to this build and then reinstall it after upgrading. In case you have missed this step, you can resolve this by uninstalling it and reinstalling from the Store once the device is on 10136.
Head over to official Microsoft Windows blog to know more about the latest release.