Microsoft's budget-friendly Windows Holographic VR headsets to be revealed next month
Acer, Dell, HP and Lenovo are building low-cost mixed reality headsets for Windows 10.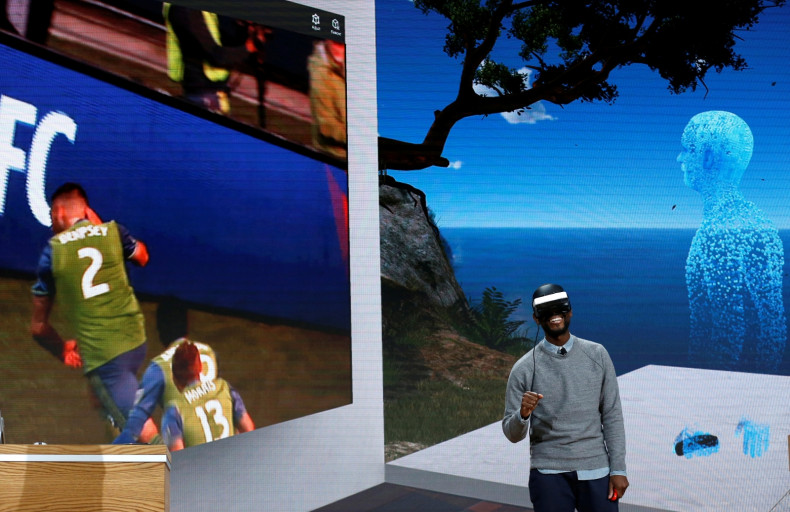 Microsoft won't keep us in the dark for much longer regarding its upcoming virtual reality headsets for Windows 10, with details on the devices set to be revealed next month. The company is expected to offer more info regarding the hardware, capabilities and pricing of the mixed reality peripherals being built for the Windows Holographic platform during the WinHec events taking place from 8-9 December and 14-15 December.
Acer, Asus, Dell, HP and Lenovo are currently all developing headsets for Windows 10 that will be powered by the same tech behind Microsoft's HoloLens device. Much like the HoloLens, all of these devices will be capable of combining virtual and augmented reality for an affect commonly referred to as "mixed reality", or "merged reality".
We caught a brief glimpse of one such device at Microsoft's Windows 10 event last week, when the company announced the Creator Update coming to PC users in March 2017. It didn't get much time in the spotlight however – that honour was reserved for Microsoft's fancy new Surface Book i7 and Surface Studio computers.
In an interview with Polygon, HoloLens chief Alex Kipman revealed that the initial batch of devices, which will begin rolling out at the same time as the Windows 10 Creator Update, will allow for six degrees of movement – up, down, left, right, backwards and forwards – and will have a feature called inside-out tracking, something Microsoft claims is its own unique technology. Inside-out tracking uses cameras in the inside of a headset to track the wearer's movement, doing away with the need for additional external sensors such as those required for the HTC Vive.
Kipman also revealed that the experiences offered by each headset would differ depending on manufacturer; essentially, not all Windows 10 headsets will be capable of delivering high-end mixed-reality. "Just like gaming and gaming on a PC, there is a difference if you want to play Halo or you want to play solitaire," he told Polygon.
"We want a world where you can have both Angry Birds and Halo. You want that sort of flexibility in the ecosystem."
This makes sense given that Windows 10 headsets intend to target the more budget-friendly end of the market, with prices tipped to start at $299 (£245, €270). By comparison, the high-end HTC Vive and Oculus Rift cost £800 and £549 respectively, and require a PC powerful enough to power the devices on top of that.
Unlike the HoloLens, the first third-party devices will need to be connected to a PC with a physical wire, although Kipman said that over time these would "start looking more and more like the HoloLens". Given what we've seen of the HoloLens so far, this sounds promising.