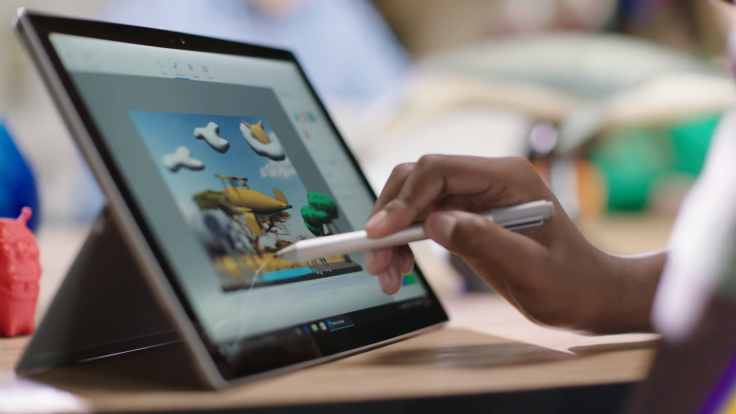 Microsoft has announced plans to take its Paint app into the third dimension. Dubbed Paint 3D, the revamped edition of the venerable app aims squarely at novice doodlers who will be able to transform real-world objects into digital 3D objects via the use of a smartphone camera.
In addition to being able to import scans from within the block-building video game Minecraft, the refreshed software will also allow painters to convert 2D images and sketches into 3D using "Doodle Sketch".
Unveiled at Microsoft's Surface keynote on 26 October, the computing giant's general manager Megan Saunders took to the stage to showcase the app's photoscanning feature. Using an example of a sandcastle, Saunders took a photo of the sandy creation using Windows Capture 3D (on a Windows Phone of course) before uploading it into Paint 3D.
As a Windows Universal app, Paint 3D supports touch controls which will allow for freehand 3D drawing with a stylus and pinpoint cropping, annotation and object movement.
While Microsoft heralded the update and its new 3D-friendly features, the company was keen to stress that Paint 3D represents the mantra "3D for Everyone". As such, the tools will seemingly follow the suit of vanilla Paint and remain simple and user-friendly.
Microsoft also hopes that Paint 3D creators will turn to a new online community called Remix 3D, where users can upload their designs and interact with other would-be artists. 3D doodles were also shown to be compatible with Microsoft's HoloLens augmented reality headset and 3D printers.
Paint 3D will arrive for free in "early 2017" and will be a crucial part of the next version of Windows 10 - dubbed the "Creator update".