Microsoft's Cortana updated to replace Google Now as default PDA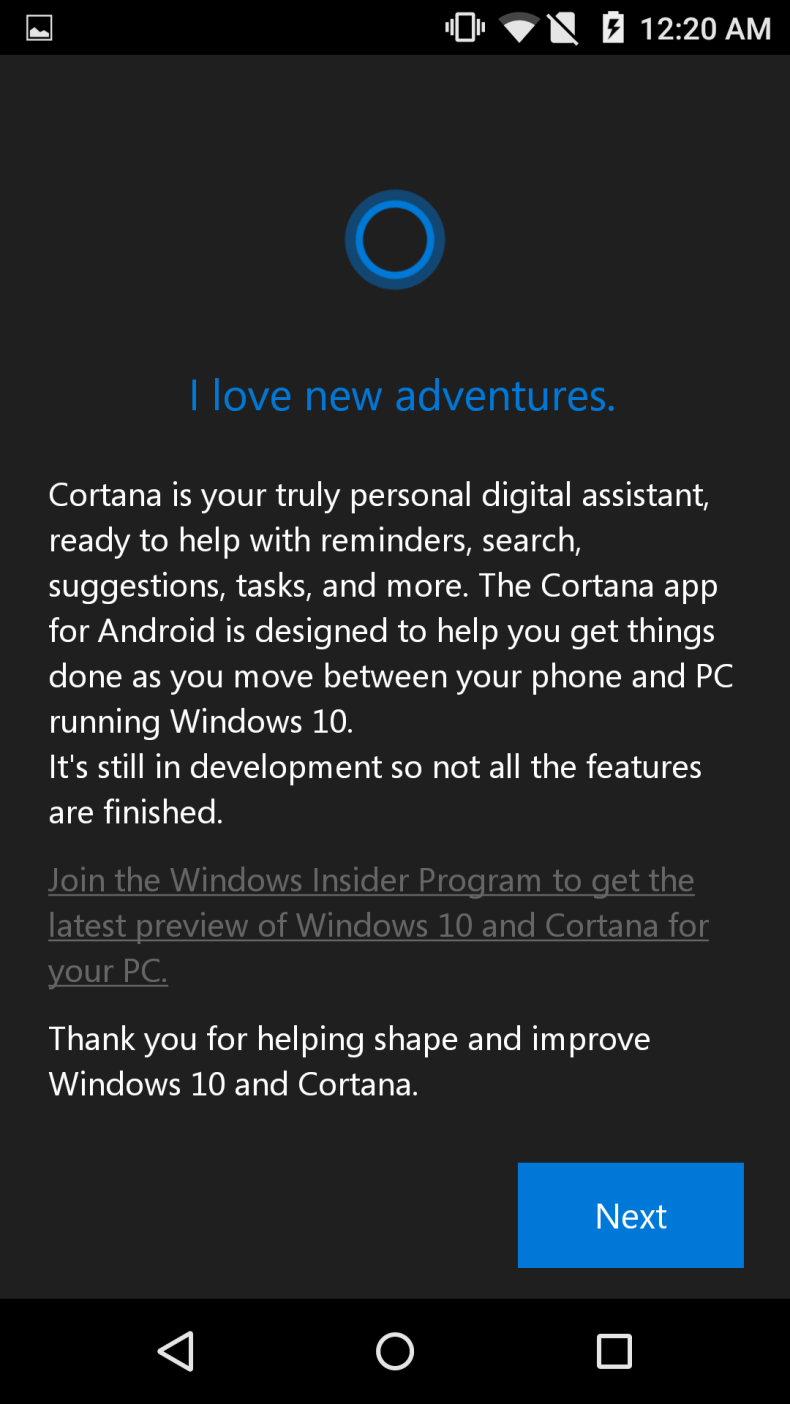 Microsoft's personal digital assistant Cortana can now substitute for Google Now on Android, via a new update that Microsoft has rolled out to the beta version of its PDA which is currently available to download for Insiders in the US.
To set Cortana as the default assistant and to create a shortcut on the Home button, users should download the latest Cortana beta and long press the Home button.
After long pressing and holding the Home button, users will be offered both Google Now and Cortana PDAs, and a message "Complete action using" pops up after which Cortana can be selected.
Users can choose to temporarily/permanently set Cortana as the preferred PDA in Android smartphones.
However, users will not be able to launch Microsoft's PDA from the homescreen via the "Hey Cortana" voice command, according to the Microsoft News blog.
Besides, the latest feature is available only to Android users having registered to test out Cortana (Insiders). New users can sign-up here to test the beta version of Cortana.
Microsoft as stated that it will expand Cortana's reach to more Android users, in the coming weeks.
Android users, after setting Cortana as the default PDA and setting a shortcut on the Home button, should remember that Google Now will not be erased completely from their handsets.