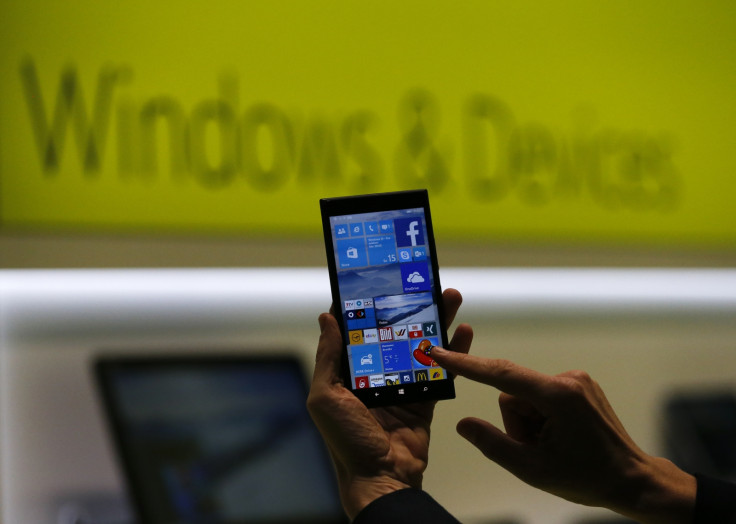 Technology giant Microsoft, which earlier confirmed that it would launch premier exclusively-branded Lumia smartphones, could now skip a generation of mid-range devices to release a new batch of flagship handsets.
According to a report published in Weibo and spotted by PhoneArena, Microsoft's next flagship devices will be the Lumia 950 and Lumia 950 XL, both of which are reportedly being launched after skipping the highly expected Lumia 940/Lumia 940 XL.
Currently, Microsoft has the Lumia 930, considered as an above-average mid-range smartphone, in the market. This device is rumoured to be the last Lumia 9X mid-range handset as more flagships have been confirmed for the near future by the Redmond-based company.
According to PhoneArena, Lumia 950 will feature key tech-specs such as a 5.2in display, Qualcomm Snapdragon 808 processor, 3GB RAM onboard and 32GB expandable (via MicroSD card) internal storage.
The Lumia 950 is also said to feature a 20MP PureView rear camera along with a 5MP front camera.
On the other hand, Lumia 950 XL is rumoured to come with a comparatively larger 5.7in display, incorporate a 64-bit Qualcomm Snapdragon 810 SoC with 3GB RAM onboard.
Like the Lumia 950, this smartphone also features a 20MP PureView rear camera and a 5MP front camera. The handset is also rumoured to provide 32GB of expandable internal storage.
Both the Microsoft Lumia 950 and Lumia 950 XL are most likely to be run on Microsoft's Windows 10 Mobile that is slated to be released during September.
Earlier, there were reports about Microsoft developing a Lumia with front-facing LED flash, apparently as part of the company's new Windows Phone restructuring plans, which were recently made public by Satya Nadella.
Windows Phone struggling in the US
A recent survey by comScore revealed that Microsoft's Windows Phone lost 0.5% of the market share with respect to user base and its total share of the pie stood at 3.0% as of May 2015.
Even Microsoft's first exclusively branded Windows Phone, the Lumia 535, touted before its release as the device to look out for to boost Windows Phone usage, has failed to attract users in the US – especially Nokia old-timers who have migrated to rival mobile OSes.
Google's Android still dominated the market in the US, with a whopping 52.1% share despite a 0.7% drop as of May 2015.