As many as 14 suspected illegal immigrants have been detained in a south London police station after being found in the container of a tanker as it drove through Croydon. The driver of the Italian-registered tanker, which carries the name of Italian logistics comnpany Paganella, was also arrested on suspicion of facilitating illegal entry in the UK.
The men were brought out through the roof of the tanker, apparently none the worse for the experience. After being questioned, they will be handed over to UK Border Force. Members of London Ambulance Service were at the scene but aren't thought to have been called on.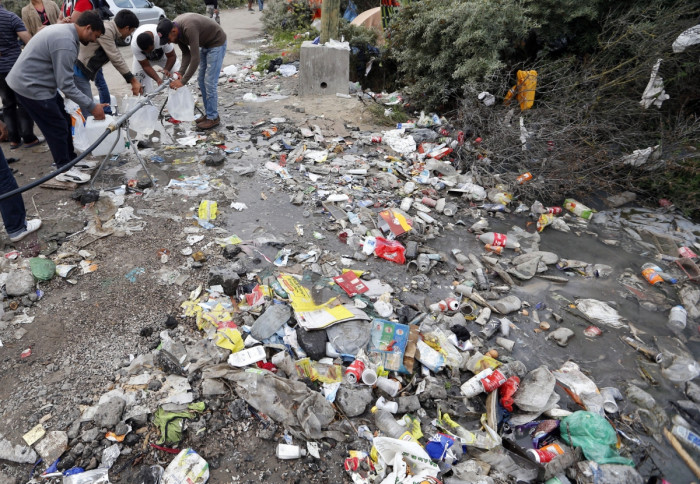 Ricky McNair, 29, of Thornton Heath, told the Croydon Advertiser: "I'd just come out of Screwfix with my mum and we saw all these people pouring out of this truck. I've never seen anything like it. I just don't know how they got that far, it's quite embarrassing for the UK Border Agency."
As thousands of migrants camp at Calais hoping to reach the UK, truck drivers and even private car owners have been warned of the dangers of leaving vehicles unattended and allowing migrants to hitch a ride into Britain. Even hauliers who call police after finding migrants aboard can face heavy fines, leading to claims this means there is no incentive for them to contact authorities.
The estimated 2-3,000 camped at Calais - whose mayor Natacha Bouchart today condemned the UK for its handling of the crisis - is dwarfed by the situation elsewhere in Europe. The UNHCR estimates up to 400,000 people will enter Europe in 2015, and another 450,000 in 2016. A high proportion are thought to be heading for other countries, many of them to Germany but also to other northern European countries including Sweden.