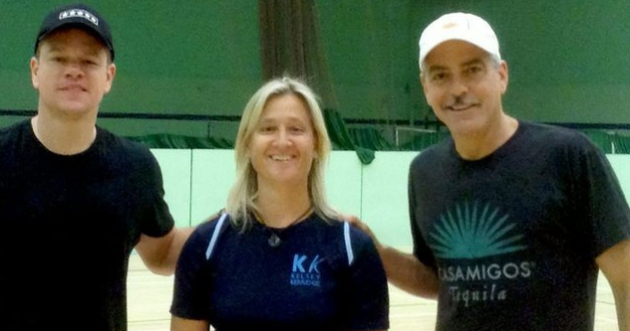 Hollywood actors George Clooney and Matt Damon surprised fans at a Cambridge gym when they turned up for a free workout.
Bourne Identity star Damon completed a weights session at the Kelsey Kerridge Sports Centre in Cambridge before returning the following next day with Clooney, his co-star in new movie, The Monuments Men.
The A-list duo took advantage of a promotional offer to use the facilities for free and worked up a sweat by playing basketball for an hour.
"They shot a few hoops but I did feel a bit bad throwing them out after their hour was up," said gym manager Liane Shadrack.
"They were very nice, such lovely people, and they posed for some pictures and chatted with people, but they didn't say anything about the film they were making."
Damon and Clooney have been staying in the UK while filming scenes for the World War II movie at the nearby Imperial War Museum in Duxford.