Minecraft Story Mode: Telltale Games to build sandbox hit into story-driven episodic adventure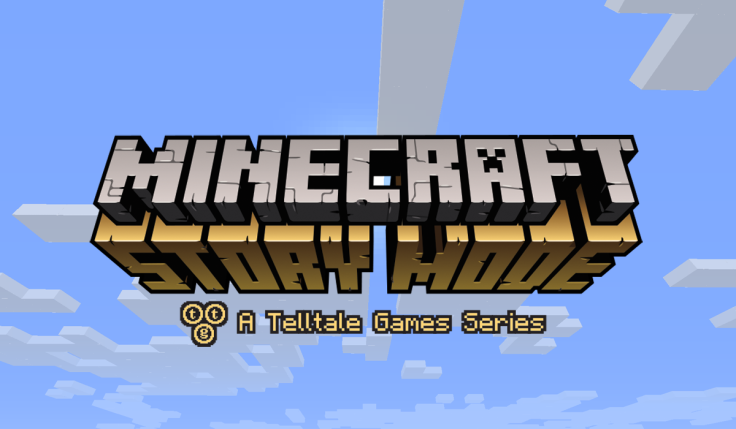 Telltale Games are to apply their winning episodic, branching narrative formula to Microsoft's freshly acquired Minecraft series.
Minecraft: Story Mode will see Telltale work with Mojang to create the "narrative driven" game that a press release confirms will not be the story of the game's mute default character Steve.
Despite Microsoft acquiring the franchise earlier this year in a deal worth $2.5 billion (£1.5bn), the game will be available on Sony PlayStation platforms as well as Xbox consoles, PC, Mac, iOS and Android.
In a statement Mojang said: "We're not intending on creating an 'official' story for Steve, or explaining the world of Minecraft in detail. It will be a cool game."
Telltale were a bit more descriptive, saying: "Set in the world of Minecraft, the series will feature an original story, driven by player choice. It will not be an add-on for Minecraft, but rather a separate stand-alone product that will premiere in 2015 on consoles, computers and mobile devices.
"Telltale's game series will mix new characters with familiar themes, in an entirely original Minecraft experience, inspired by the Minecraft community and the game that continues to inspire a generation."
Following the huge success of The Walking Dead and recent success of Game of Thrones, Telltale acquiring the rights to another mega-franchise is no surprise. Unlike those properties however, Minecraft will be child-friendly, opening up a new market Telltale haven't shown interest in since Jurassic Park: The Game in 2011.
It sounds like a bizarre mix, but that's only what makes it so interesting. Certainly one to keep an eye on, especially considering it may show us the direction Microsoft are taking the worldwide smash hit Minecraft.
© Copyright IBTimes 2023. All rights reserved.