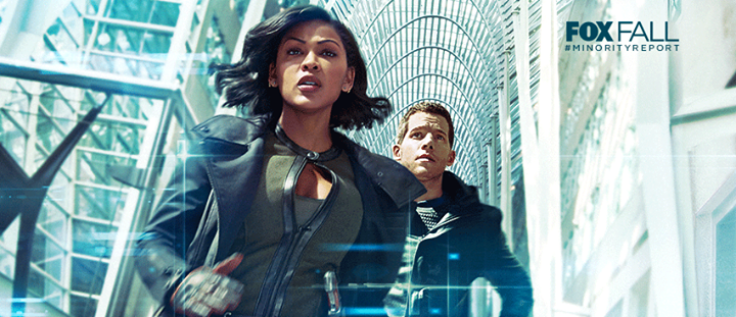 American science fiction crime drama based on Steven Spielberg's 2002 movie Minority Report, is scheduled to premiere on 21 September on Fox.
The series picks up after the end of pre-crime in DC when one of the three pre-cogs struggles to lead a "normal" human life, but remains haunted by visions of the future.
Here is the official synopsis released by Fox:
Writer and producer Max Borenstein dished more about the show during the San Diego Comic-Con panel.
Borenstein said (via The Hollywood reporter), "One of the first things we did was think about the world. We created a world bible that was written by a consultant from the MiT media lab who interviewed experts in many technological fields and asked them, 'Where's the world going to be in 50 years?'
"It's the same thing that Steven did in the movie. We've assembled a whole vision of the world that, for the writers, is so excited to play with. How is it funny, how does it work? How does the technology not work, and how does that impact the characters?" he added.
Borenstein also revealed that the idea for the show came from his love of Steven Spielberg's 2002 movie.
"I loved the film so much, and I remembered it vividly, but I was thinking about how you evolve it and not do the same thing," he explained.
"At the end of the movie, the Precog Division collapses and they're sent into hiding. I remember watching and thinking, that's the show, that's what I want to watch, as they become people."
As Tom Cruise starred as Chief John Anderton in the 2002 film Minority Report, the obvious question on everyone's lips is if we will get to see Tom Cruise guest starring in the TV series.
Executive producer Kevin Falls teased that Cruise's appearance is "something that may or may not happen".
Here is the full cast list for the Fox series: