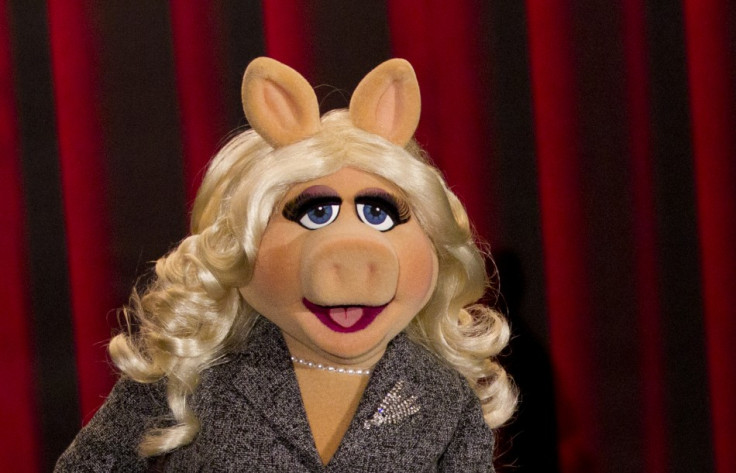 Miss Piggy, The Muppets' glamour girl, has been unveiled as the official red carpet host for the 2012 Bafta Film Awards.
Miss Piggy, who is expected to snout out all the gossip when she interviews film stars at the British Academy Film Awards, is said to be already polishing off her flirting skills ahead of meeting Hollywood heartthrobs and Best Actor nominees George Clooney, Brad Pitt, Michael Fassbender, Gary Oldman and Jean Dujardin at the award ceremony at the Royal Opera House in London's Covent Garden on 12 February.
''Imagine the likes of Clooney, Dujardin, Fassbender, Oldman and Pitt achieving the very pinnacle of their careers by getting a chance to speak with the one and only moi - Miss Piggy,'' she said.
''Naturally, I will be asking questions that only moi would dare to ask.''
Just days before her red carpet debut, Miss Piggy has challenged The Descendants star Clooney - who is dating former wrestler Stacy Keibler - to a bout on the red carpet.
She declared: ''I don't wrestle girlfriends. However, if George wants to wrestle, bring it on! Best two out of three? Winner gets a dinner?"