Miss Universe 2013: Contestants Stun in Gorgeous Gowns at National Gift Auction Gala [PHOTOS]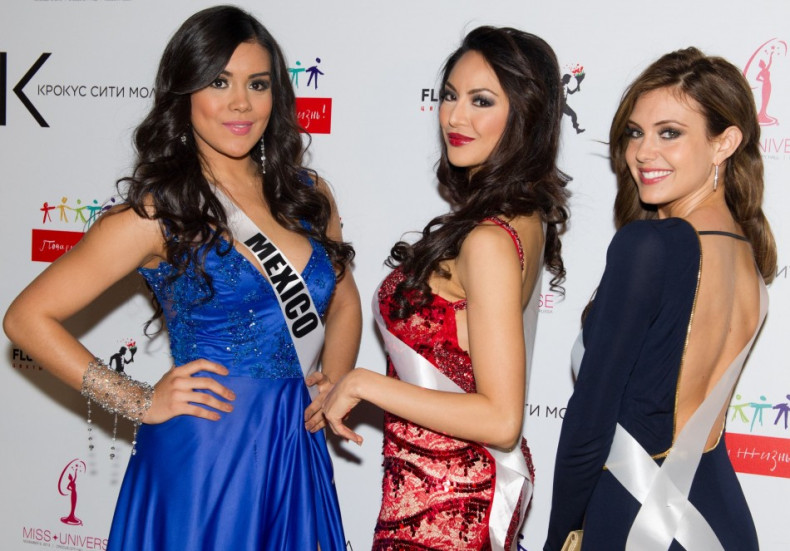 The Miss Universe 2013 contestants presented a colourful spectacle as they wore gowns to attend the National Gift Auction event at Crocus City Mall in Moscow.
At the National Gift Auction gala, the beauties presented their national assets such as mementos, paintings, pottery, costumes and books. The national gifts presented by the contestants will be auctioned off to raise money for Gift of Life charity.
The contestants looked gorgeous in their bespoke gowns of myriad designs and hues.
Miss Universe Honduras Diana Schoutsen, Miss Universe Poland Paulina Krupinska and Miss Universe Great Britain Amy Willerton donned winter white gowns, while others chose from a range of silver, blue, red, pink, metallic and crimson shades.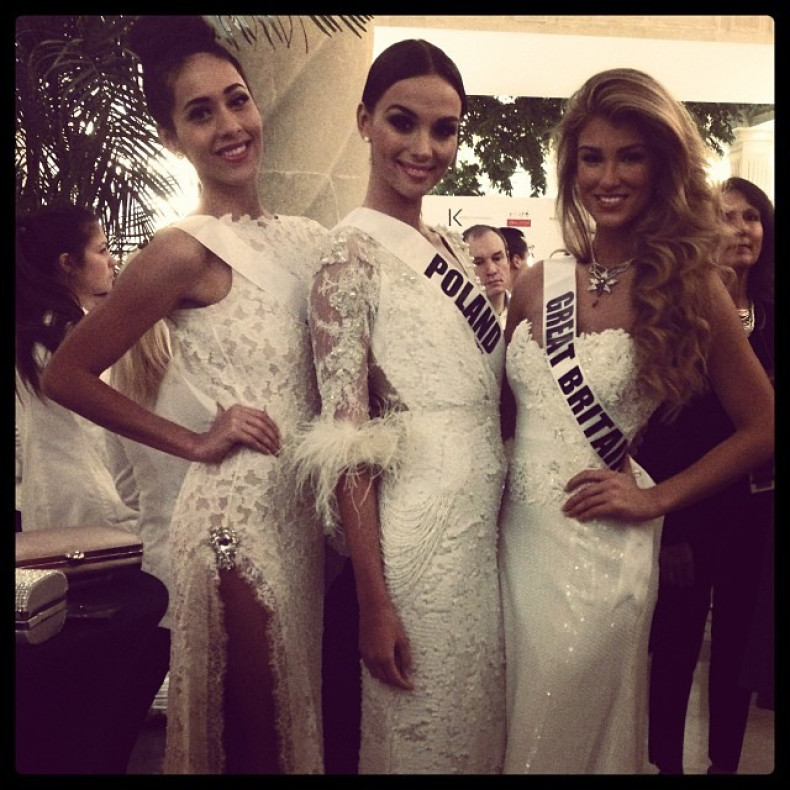 "Miss Universe Austria (Doris Hofmann) & Miss a Universe Venezuela (Gabriela Isler) decided to go with body-hugging silhouettes at last night's event. Both looked beautiful!" Miss Universe Organization wrote on its official Facebook page.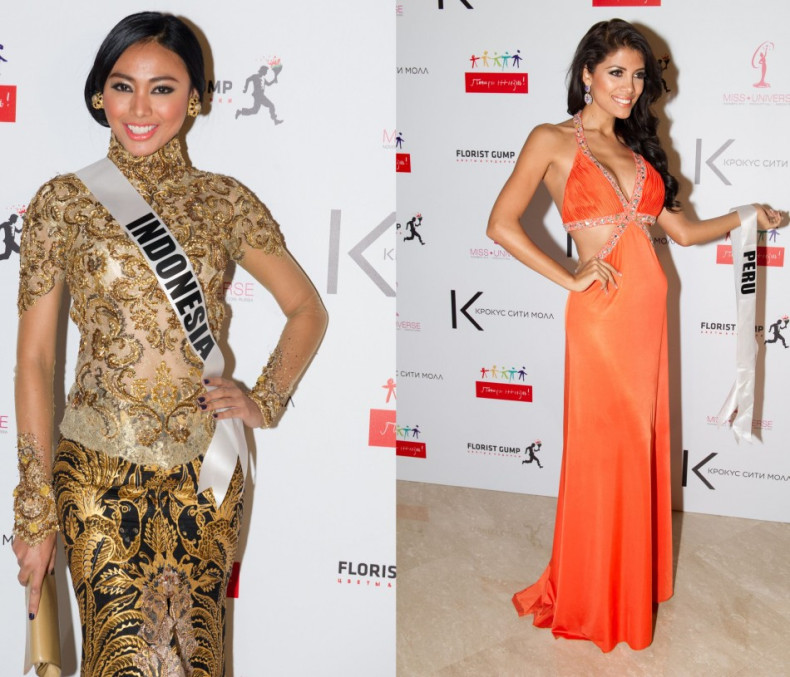 Miss Universe Turks & Caicos Snwazna Adams, Bahamas' Lexi Wilson, Alexa Viruez of Bolivia and Miss Universe Mexico Cynthia Duque teamed up to stun in trendy shades of cobalt colured gowns.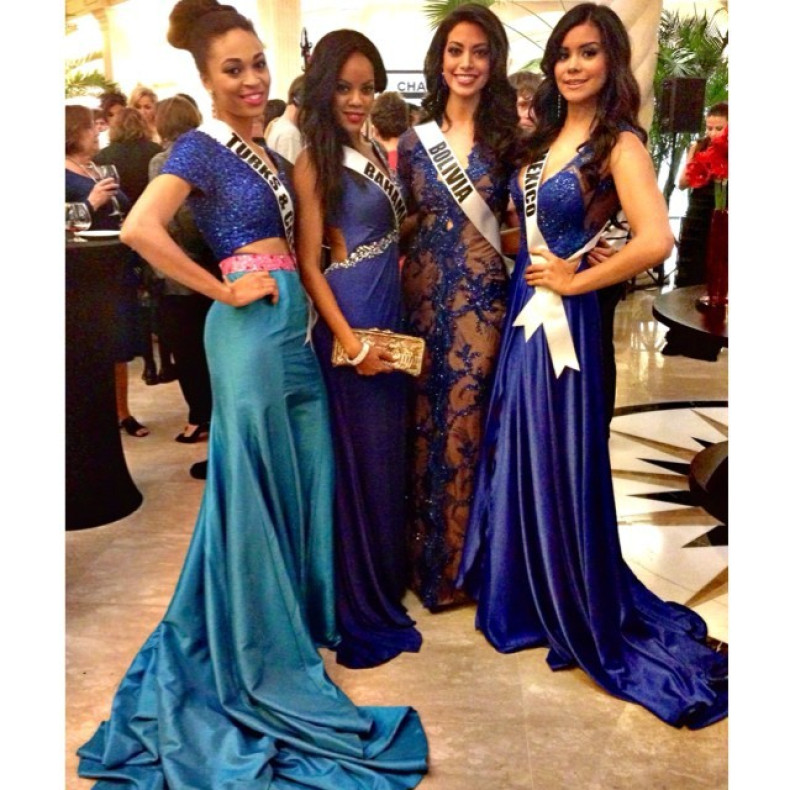 A few contestants, especially Manasi Moghe of India, opted for their national costumes. Moghe looked elegant in a designer saree, the traditional Indian six-yard attire.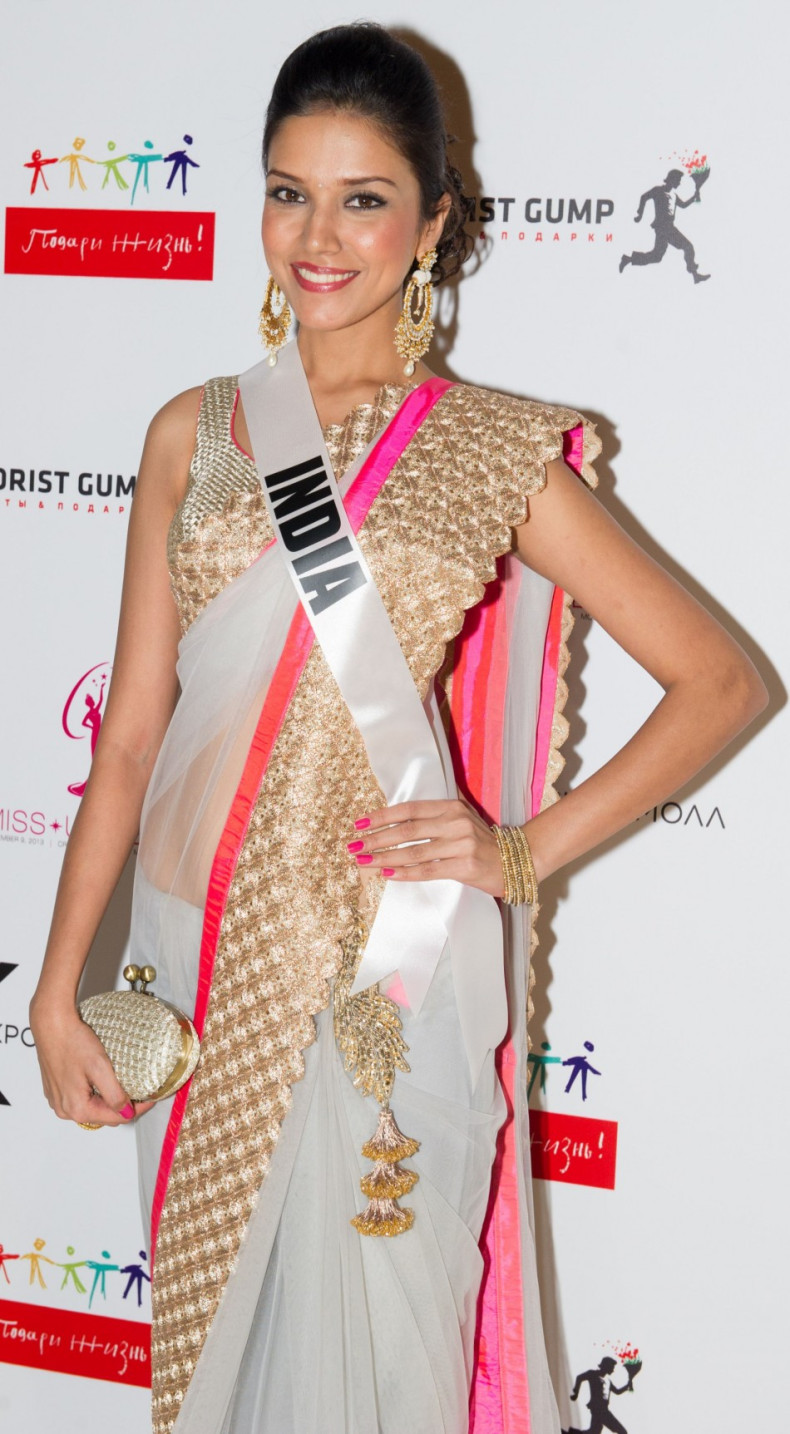 All the 86 contestants of the Miss Universe contest will wear gowns for the first time during the preliminary competition of the pageant on 5 November. The contest will be streamed live from the official website of the pageant at 11 am EST (3pm BST).
The National Gift Auction event provided a preview of the beautiful ensembles the contestants will show off at the preliminary round.
Miss Universe 2013, currently in its 62nd edition, is being held in Moscow, for the first time in Russia in the pageant's history. A contestant will succeed the reigning Miss Universe 2012, Olivia Culpo of USA, at the pageant's grand finale at Moscow's Crocus City Hall on 9 November. (Read: Miss Universe 2013 Timeline).
Scroll down to view the photos of the contestants wearing gorgeous gowns.