Wenxia Yu of the People's Republic of China has been crowned Miss World 2012 at a spectacular event in the Dongsheng stadium in Ordos, China. The 23-year-old sailed through the final rounds, beating contestants from 115 other countries to win the title. This is the second time a contestant from China has won the title; the first was in 2007, when Zhang Zilin was crowned winner.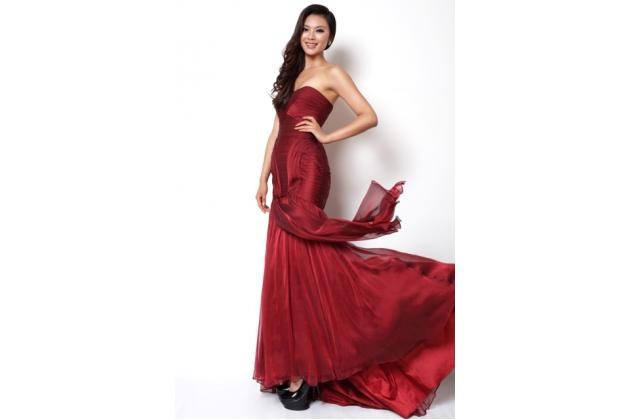 Miss World 2012 was handed her crown by Ivian Sarcos, Miss World 2011, and cheered on by second and third runners-up, Miss Wales, Sophie Elizabeth Moulds, and Miss Australia, Jessica Michelle Kahawaty.
As part of the contest, competitors were asked why they felt they should be awarded the title. Yu's answered that she felt she could use it as a platform to help children.
"When I was young I felt very lucky because so many people helped me, and I hope in the future I can help more children to feel lucky," Yu answered.
The Miss World 2012 award also featured many subsidiary competitions and titles, which were played out in the days leading up to the grand final round.
These contests, and their winners, were:
Miss World 2012 Beauty with a Purpose - Miss India
Miss World 2012 Talent - Miss China
Miss World 2012 Sportswoman - Miss Sweden
Miss World 2012 Multimedia - Miss India
Miss World 2012 Beach Fashion - Miss Wales
Miss World 2012 Top Model - Miss South Sudan
Yu, who studies music, described herself "as someone who follows her dreams with a smile" on the profile section of the Miss World website
This year the event was watched by over a billion people around the world and, as is customary, the Miss World Flag was passed on to the next host - the Indonesian city of Bali. The pageant's opening sequence included performances from Chinese artists and celebrities, including actress Liu Yuan Yuan and pop singer Sun Nan. The world was also given a glimpse of the culture of Inner Mongolia, with a performance by a group of Mongolian musicians playing the erhu, a traditional two-stringed instrument.
Historically, Venezuela, India and Britain have produced the most Miss Worlds, with six (Venezuela) and five wins (India and Britain) respectively.