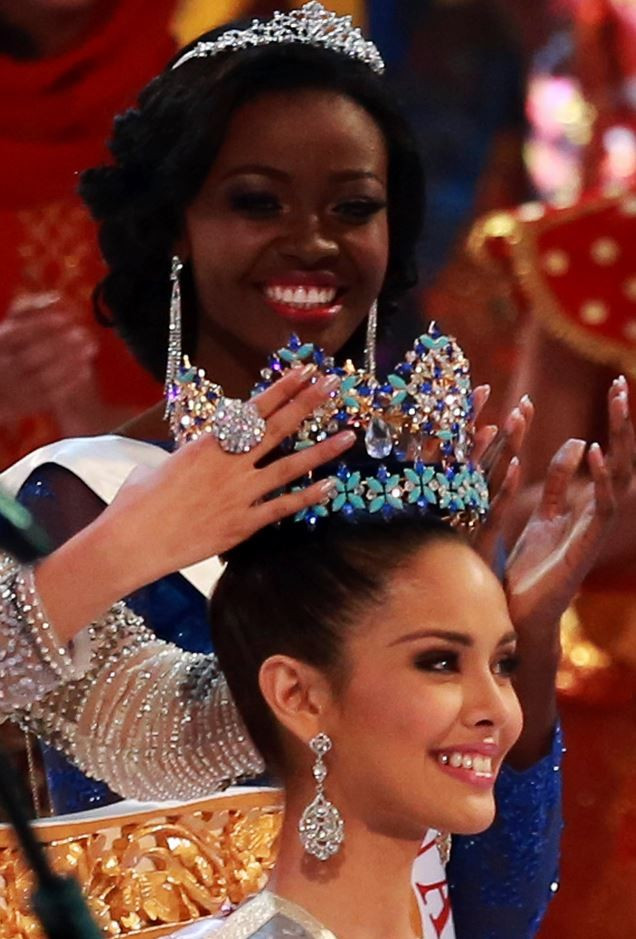 The 63rd annual Miss World pageant, which took place at Bali Nusa Dua Convention Centre, Indonesia has been won by Miss Philippines, Megan Young.
"I promise to be the best Miss World ever," the 23-year-old said after receiving the crown from the reigning Miss World 2012, Wenxia Yu of China.
Young was born in the United States but moved to the Philippines when she was 10 years old. Her younger sister, actress Lauren Young, took to her Instagram account to share the excitement.
"Tears of joy for my sister, Megan. I'm so happy for all of your achievements! I can't wait to see what you will do to change and help out not only our country, but the world. Megan is truly an amazing person, with a huge heart, she's not just my big sister but became a mom to me and Victor as well, sending us to school and making sure that we had a comfortable lifestyle, even though that meant that she had to be away from us working almost everyday for 24 hours a day. Congratulations ate, you have a beautiful face and a beautiful heart that is worth sharing to the world. Mabuhay Pilipinas! #meganmw2013"
Relive Young's crowning glory in our selection of photos.