The 63rd annual Miss World pageant final is just a few hours away and the organisers have revealed the winners of five major challenge events.
Miss England Kirsty Heslewood was one of the ten finalists of the Miss Top Model 2013 contest, but she could not beat Miss Philippines Megan Young who made it to the first spot.
During the fashion show, Young stunned all in a blue violet printed dress. In a post on the Miss World - Philippines Facebook page, she revealed that she slipped before she was about to go onstage during the Top Model competition.
"Many of my friends know that I am a very clumsy person. Right before I was about to go onstage, I slipped and fell flat on my bum! Blessing is disguise as they sometimes say because I got in the top 10 for our Top Model event! I'm so happy that I was chosen because I didn't expect it at all since I'm not as tall as most girls in the competition. I guess "thinking tall" worked for me after all," she wrote.
"Another girl I'm really happy for is my friend, Valerie, Miss Cameroon. She was all smiles when she was called and she just looked divine. Her story from how she is the first Miss Cameroon to compete in Miss World to how she had to prepare for this pageant all by herself is truly inspiring. Aside from that, she is such a genuine girl. I hope the both of us fare well."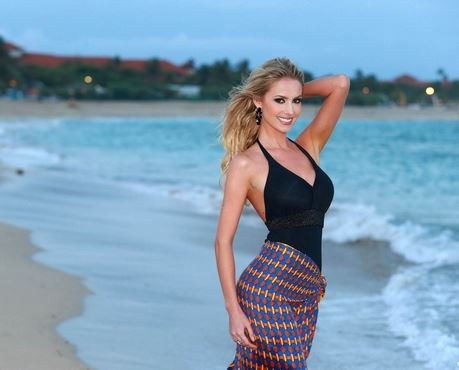 Getting back to the results, Miss Netherlands Jacqueline Steenbeek won the Miss Sportswoman award and Miss Brazil Sancler Frantz took home the Miss Beach Beauty award, while Miss India Navneet Kaur Dhillon won the Miss Multimedia award and Miss Nepal Ishani Shrestha was the winner of Miss Beauty with a Purpose award.
READ: Miss World 2013 Final: Where to Watch Live Online