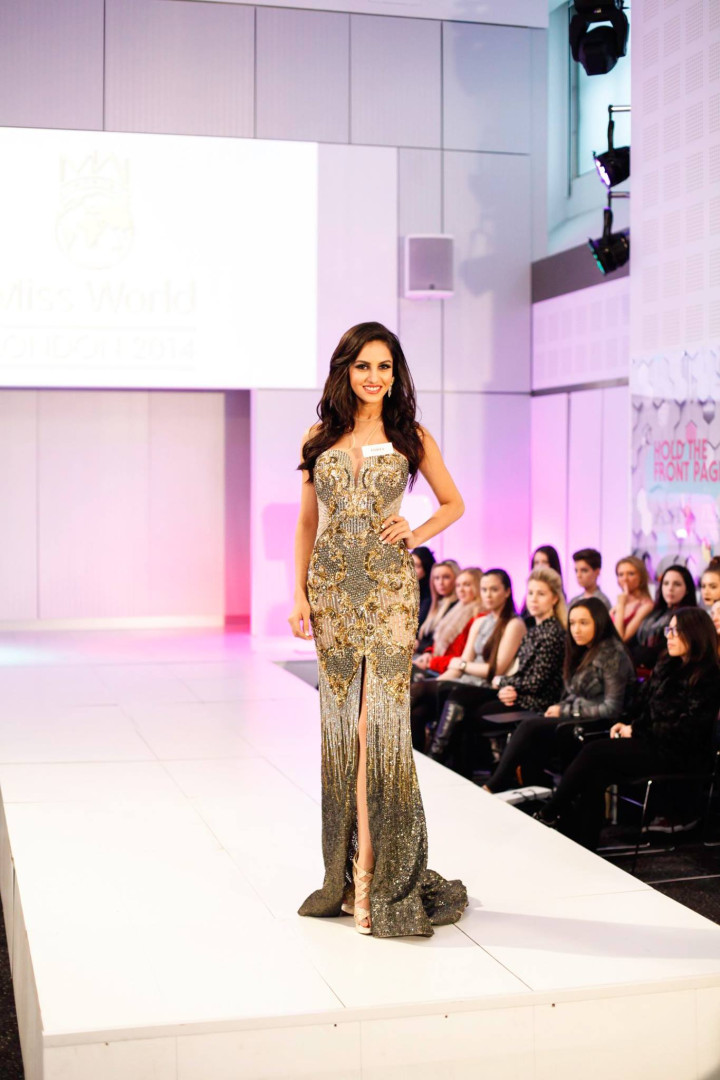 The contestants who made it to the Top Model round of the Miss World 2014 pageant have been revealed.
From 125 contestants, the list was shortlisted to 20 and they are:
Australia – Courtney Thorpe
Bosnia and Herzegovina – Isidora Borovčanin
China – Du Yang
Croatia – Antonija Gogić
Czech Republic – Tereza Skoumalová
Dominican Republic – Dhío Moreno
France – Flora Coquerel
Haiti – Carolyn Desert
Hungary – Edina Kulcsár
India – Koyal Rana
Mexico – Daniela Álvarez
Mongolia – Battsetseg Turbat
Namibia – Brumhilda Ochs
Puerto Rico – Génesis Dávila
Russia – Anastasia Kostenko
Scotland – Ellie McKeating
South Africa – Rolene Strauss
South Sudan – Awien Kuanyin-Agoth
Turkey – Amine Gülşe
Zimbabwe – Tendai Hunda
Meanwhile, Miss India Koyal Rana's designed gown by Falguni and Shane Peacock won the Miss World Fashion Designer Award.
Miss Scotland Ellie McKeating came second with a dress designed by Eleganza Sposa and Siobhan Mackenzie, and Miss Dominican Republic Dhio Moreno's Keyther Estévez gown was in the third spot.
The 64th edition of the Miss World pageant will be held in London on 14 December.
At the end of the event, the winner will be crowned by the reigning Miss World 2013 Megan Young.
Click here for the complete schedule of events.