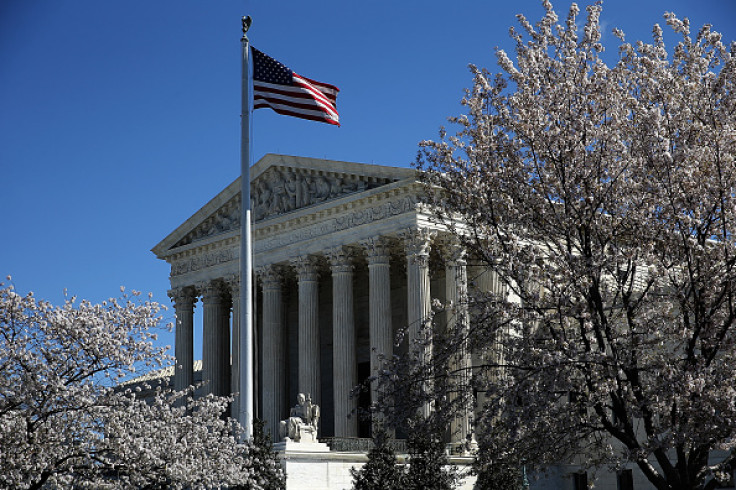 A federal judge in Mississippi blocked a law that would have allowed individuals or organisations to deny services to the lesbian, gay, bisexual or transgender (LGBT) community. Terming the law that prevents people from exercising their fundamental rights as unconstitutional, the judge ruled in favour of two separate lawsuits filed by gay and straight plaintiffs.
The legislation was due to come into effect on Friday (1 July) after it was signed by Republican Mississippi Governor Phil Bryant in April. However, Judge Carlton Reeves took action on it overnight to stop its implementation.
In his ruling, Reeves mentioned about the 2015 Supreme Court verdict legalising same-sex nuptials and said the title, text and history of the House Bill 1523, or the so-called religious freedom bill, seems to be "the state's attempt to put LGBT citizens back in their place".
"In physics, every action has its equal and opposite reaction. In politics, every action has its predictable overreaction," Reeves wrote in his ruling.
The bill was reportedly framed to protect three religious beliefs - "Marriage is or should be recognized as the union of one man and one woman; Sexual relations are properly reserved to such a marriage; and Male (man) or female (woman) refer to an individual's immutable biological sex as objectively determined by anatomy and genetics at time of birth."
Officially named as "Protecting Freedom of Conscience from Government Discrimination Act" and written by state House Speaker Philip Gunn (R), the bill was also meant to restrict clerks from issuing marriage licences to same-sex couples and to offer legal protection to merchants who refuse services to LGBT people.
The legislation also threatened to negatively affect adoptions and foster care, business practices, and school bathroom policies in the country.
Reeves was also quoted by The Herald as saying that the law defies the constitution's equal protection rights. "The state has put its thumb on the scale to favor some religious beliefs over others," he added.
With regard to a section in the "religious freedom" law that protects organisations from punishments for refusing to solemnise a same-sex marriage, the judge said that religious organisations already enjoy the said protection under the "Free Exercise Clause" of the First Amendment to the US Constitution.