Model Amber Rose tells audience she's a virgin during talk show premiere in US
Amber Rose assured her shocked audience she was joking about never having sex.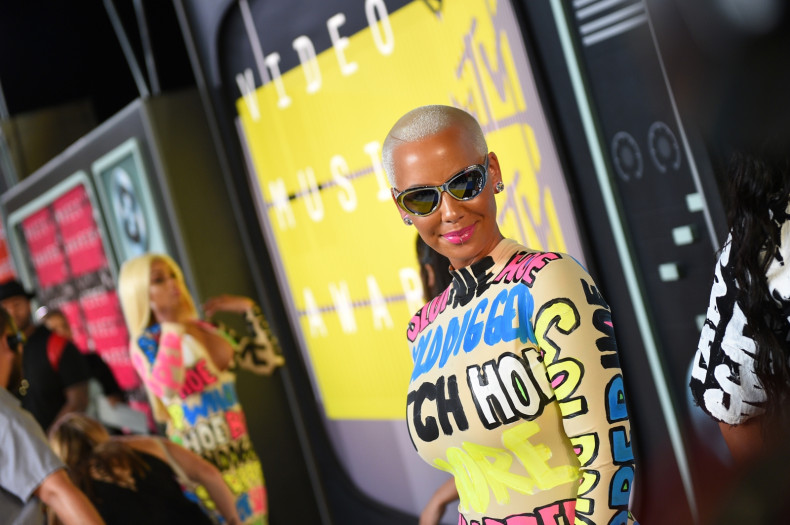 The Amber Rose Show premiered on VH1, Friday (8 July), showcasing a few shocking revelations. Amber Rose, who previously dated Wiz Khalifa and Kanye West, started the show saying, "I'm actually a virgin," eliciting gasps from the crowd, before continuing, "Just kidding, I'm a ho."
The 32-year-old, who posted an Instagram message saying her show was taped last week and so wouldn't be addressing the Dallas shootings or police brutality, ran through a few up-to-date events in the world of popular culture.
She started off by speaking about Lakes player Nick Young cheating on Iggy Azealia saying: "She should follow her heart," adding, "The problem is, when I follow my heart, I end up taking a bat to a man's car."
Her next segment, titled Ask Muva, began with Rose on the street returning questions from the public. One gentleman asked if she knew the sexiest way to put on a condom. Rose then proceeded to coach him through the process using a banana.
Back in the studio, she was joined on stage by sex therapist Dr Chris Donaghue, who helped her answer questions from the audience. A female audience revealed that she had noticed her date was not especially well-endowed while she was dancing with him.
The woman questioned whether she should break up with her boyfriend over the unfortunate physical shortcoming. Dr Donaghue acknowledged that he would never advise someone to stay with a partner they weren't physically attracted to, but he also suggested that perhaps other aspects of his character could be appealing.
Khloe Kardashian's ex-lover French Montana, was the TV personality's first guest. The 31-year-old rapper revealed that Rose was a confidant, explaining, "I come to you when I have problems." Rose agreed, revealing that they've "cried together".
When moving on to discuss his love life, she then asked the rapper what his "deal-breaker" was when it comes to women. Montana responded "Taking a s***" in front of him, would end things, he said, adding: "not sexy at all".
The rapper also revealed that he had taken part in a threesome with another man and a woman, which he claimed he only revealed because it was his pal's show.
When speaking about her show to Billboard, Rose said: "I really had to put the time in and study and figure out. I'm not like Wendy [Williams]. I haven't been on the radio for 20 years or like Conan who went to Harvard. I'm just a regular girl that's passionate about things so I had to put that time in and practice. Now it's finally happening."