Moors murderer Ian Brady 'close to death' sends Christmas cards four months early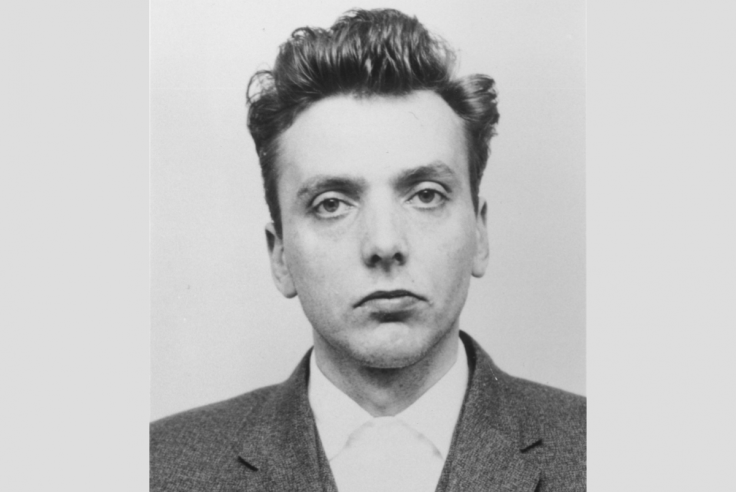 "I'm still bed-ridden and now have a chest infection. Excuse my bed-ridden handwriting," reads a Christmas card sent by Moors Murderer Ian Brady. The 77-year old is reportedly close to death after sending out Christmas cards to friends and family four months early in September.
In a letter to a friend, he reveals that he had been bed-ridden for months, and has written a will which remains with his solicitors. He complained about being "still bed-ridden and worsening" earlier this year, after breaking his hip and arm in a fall a year ago according to the Daily Mail.
A source tells the Sunday People "Brady is 77. He's been ill for a long time and isn't getting any better. He constantly talks about his death. Judging by this, he looks to be on his last legs."
Brady's Prison life
The bedridden murderer has been detained at Ashworth psychiatric hospital since 1985. He had been on hunger strike since 1999 and has asked to be relocated to a Scottish prison, where authorities no longer have the power to force-feed him, in order to starve to death, report the Sunday People. His last appeal was rejected by a tribunal in June 2013.
TIMELINE OF MOORS MURDERS
12 July 1963 - Pauline Reade, 16, right, disappears on her way to a disco.
23 November 1963 - John Kilbride, 12, is snatched by Ian Brady and Myra Hindley, sexually assaulted and murdered.
16 June 1964 - Keith Bennett is snatched after he leaves home to visit his grandmother.
26 December 1964 - Lesley Ann Downey, 10, is lured away from a funfair and killed.
6 October 1965 - Brady kills Edward Evans, 17.
Source: Daily Mail
Because he is sectioned under the Mental Health Act, doctors can intervene to keep him alive and violate his non-resuscitation order. Brady's imprisonment has cost £14m (€19.5m, $21.4m) since he was convicted nearly 50 years ago according to the Daily Mail.
The Moors Murders
Ian Brady and his then girlfriend Myra Hindley abducted, sexually tortured and killed five young victims between July 1963 and October 1965 and buried them on Saddleworth Moor near Manchester.
The couple were arrested on 7 October 1965 by an officer disguised as a bread delivery man. Hindley's brother-in-law tipped police off after seeing Brady attack his final victim Edward Evans with an axe.
They were were jailed for life in 1966 for murdering Lesley Ann Downey, 10, John Kilbride, 12, and Edward Evans, 17, and confessed to the murders of Keith Bennett, 12, and Pauline Read, 16, while in prison.
Myra Hindley died in prison in 2002 at the age of 60. Trial judge Justice Atkinson described Brady and Hindley as "sadistic killers of the utmost depravity" for having shown no remorse for the murders they committed.
© Copyright IBTimes 2023. All rights reserved.