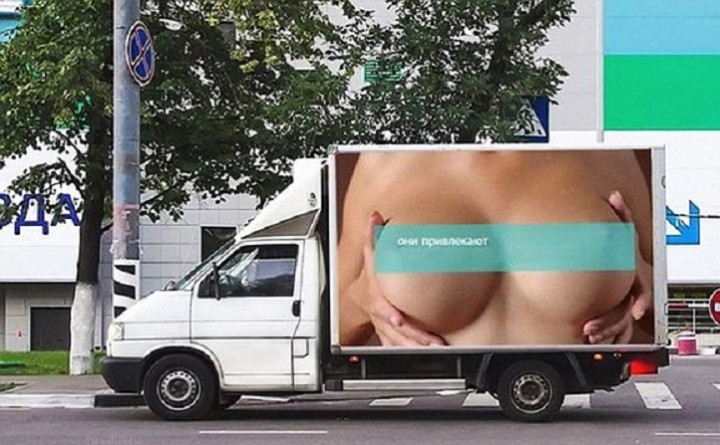 Police were deployed after a picture of a woman cupping her breasts caused traffic chaos on Moscow streets.
The image carried the strapline 'They attract' and was used by the company to catch the attention of commuters.
But it appears to have worked too well, according to MailOnline.
Motorist Ildar Yuriev, 35, said: "I was on my way to a business meeting when I saw this truck with a huge photo of breasts on its side go by. Then I was hit by the car behind who said he had been distracted by the truck."
A total of 517 impact incidents blamed on the poster were recorded and now a slew of insurance claims are expected from victims.
Eventually, Moscow police were forced to order the vans off the roads in the interests of public safety.
The advertising agency responsible for the advert claimed it wanted to encourage more advertising on vehicles by illustrating how visible the format is.
Mission accomplished.